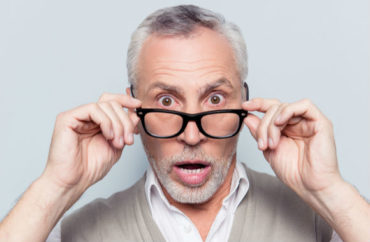 A Stanford University law professor is but the latest academic — and second at Stanford in less than a month — to face the wrath of inflamed campus activist groups due to using a racial slur in context.
According to The Stanford Daily, Michael McConnell, a former judge on the Tenth Circuit Court of Appeals and current co-chair of the Facebook Oversight Board, read aloud an anti-Constitution quote from Patrick Henry which included the "N-word."
"They'll take your ni**ers from you," Henry had said, referencing the nascent federal government.
McConnell said he prefaced the quote with a warning.
Nevertheless, reaction from the Black Law Students Association was "swift": "If there is one thing black students know, it's our own history," the association wrote. "Ahmaud Arbery is our history. Breonna Taylor is our history. George Floyd is our history. White men refusing to stop saying [the N-word] is our history."
The BLSA also chided McConnell for saying history shouldn't be "stripped of its ugliness."
McConnell sent an email to law students noting he "make[s] it a priority in [his] class to emphasize issues of racism and slavery in the formation of the Constitution," and as such will "directly quote many statements by supporters and opponents of slavery."
He said he hoped students would understand that he made such a choice with "good will," but added he would not read the slur again so as to not upset students he "care[s] deeply about."
"[McConnell] didn't provide any real context for that or really explain why he felt the need to say that in the moment, which I thought was sort of striking, and everyone seemed kind of surprised," … said [a] student, who was granted anonymity in order to speak freely about the class without retribution.

On Thursday, McConnell opened class by inviting students to discuss their reactions to his use of the word.

According to BLSA and the student in the class who spoke with The Daily, students shared varying perspectives, including showing sympathy for McConnell's reasoning but arguing that the harm to students outweighed the historical rationale to say the word. …

BLSA co-President and first-year law student Donovan Hicks told The Daily that BLSA's intention with its open letter was to bring attention to McConnell's actions.

"We want to just make sure that people know this choice was made in this moment, because it seems like keeping it quiet does a greater injustice," Hicks said.

"This argument that we shouldn't sanitize history is moot and ineffective," Hicks added. "Every day, we as Black students are reminded that we're Black, both by the color of our skin and by the external events that keep happening. No one really needs to be reminded about their race or the history of racism, especially in the classroom. That doesn't really create a safe environment. That's really the larger conversation that we want to have: there's really no justification for the use of the word."
Over 50 Stanford Law faculty signed on to a letter written by Professor Norman Spaulding which, while not directly criticizing McConnell, "recognize[s] the pain the use of [the slur] causes."
"I recognize that open, intellectually rigorous, accurate discussions of racism, slavery, segregation, police brutality, and the law's complicity in all of these can be conducted without speaking the term even when the term appears in a relevant text," Spaulding wrote.
Earlier this month, art history professor Rose Salseda essentially became an "unperson" after she quoted lyrics from the rap group NWA, which included the N-word. Her name was removed from the Department of Art & Art History faculty directory, her personal faculty page became "Page Not Found," and she became merely "R. Salseda" on the main Stanford faculty directory.
MORE: Stanford student gov. blasts prof for using full name of N.W.A.
MORE: Dean denounces prof for quoting SCOTUS decision that includes n-word
IMAGE: Roman Samborksky / Shutterstock.com
Like The College Fix on Facebook / Follow us on Twitter