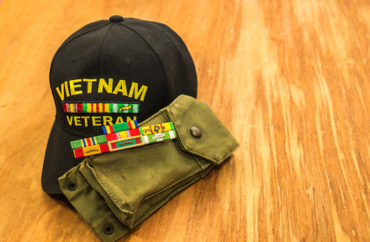 Campus watchdog group helped spur change
The University of Rhode Island is amending its Student Code of Conduct to be more inclusive towards its veteran population, expanding the classes of veterans eligible for certain protections there.
The school's current student handbook features a detailed outline of the Student Code of Conduct. One segment of the code of conduct, labeled "Violations Motivated by Hate, Bigotry, and/or Bias," currently forbids abuse and harassment of only a narrow segment of the veteran population.
"Behavior that results in the abuse, harassment, or intimidation of another person based on race, sex, religion, age, color, creed, national origin, disability, sexual orientation, gender identity or expression, or disabled and/or Vietnam era veteran status is prohibited," the policy reads.
Policy expanding to include more veterans
The phrase "Vietnam era veteran" is used in a number of other policies throughout the student handbook, including segments regarding responsibility of fraternities and sororities, reporting cases of discrimination, equal opportunity, and violence motivated by hate, bigotry and/or bias.
Daniel Graney, the University of Rhode Island's dean of students, told The College Fix via phone that the school is in the process of redrafting its Student Code of Conduct, and that the language will change to become more inclusive of other veterans.
"This policy is from our 2015-2017 Student Handbook, which is in the process of being replaced by a new version which will go live on or around July 1, 2019. The new policy is more general and speaks to 'veteran status'," he said.
Graney told The College Fix that plans to change the policy have been in the works for a while. The school decided to conduct a review of its campus policy after receiving a letter from the campus watchdog group the Foundation for Individual Rights in Education. That group regularly contacts universities and warns them of speech policies it sees as restrictive of individual liberties, particularly free speech.
"We got a letter [from FIRE] saying that they felt some of our policies were not up to date, so we looked into making changes in our handbook, and one of those changes was broadening into a Discriminatory Harassment policy as opposed to our current Bias-Based incident policy," Graney told The Fix.
FIRE awarded the University of Rhode Island a red light rating based on its bias-incident and sexual harassment policies. It does not appear that the watchdog group took issue with the "Vietnam-era veteran" language in the code.
The new policy, which will revise both the veterans' provisions and the potential free speech concerns, is set to go into effect on Jul. 1, 2019 according to Graney.
MORE: DePaul recognized as veteran-friendly school, but some veterans disagree
MORE: What it's like to be a veteran at one of the most liberal colleges in the country
IMAGE: ThomasPhoto / Shutterstock.com
Like The College Fix on Facebook / Follow us on Twitter