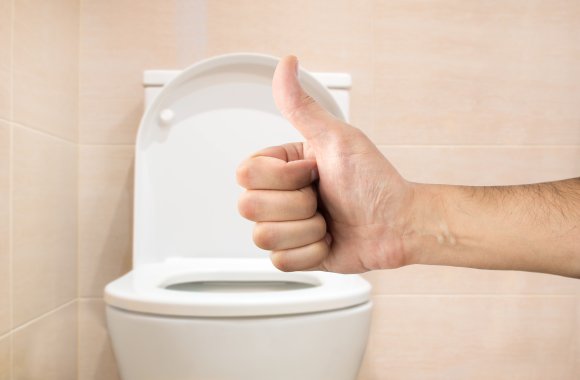 Student proposals on how to improve the University of Wisconsin-Madison's campus climate "flowed in" after the chancellor requested an "all-hands-on-deck approach" to help thwart incidents of "hate" and bias."
One of the more "creative" ones: something dubbed a "Stall Seat Journal" posted in restroom stalls and urinals where, while during moments of a #1 or #2, students can read about ways to "encourage students to listen to each other."
Another idea was "30-minute interactive Pop-Ups" — "impromptu and disruptive presentations designed for shock value" that will make students "challenge their own biases." (Hmm, would these come with trigger warnings?)
The university Thursday released 107 proposals from students, staff and faculty aimed at helping students of all races, religions and ethnic origins feel more valued and welcome on campus. [Chancellor Rebecca] Blank solicited the proposals in the midst of a tumultuous academic year punctuated by student protests over campus climate.

Several of the proposals are straightforward:

–Create a student-led task force to recommend changes to the nonacademic misconduct code emphasizing consequences of acts of hate and discrimination, and establish a transparent protocol for how university officials respond to such incidents.

–Build cross-cultural awareness through the same mandatory orientation program that already teaches new students about sexual violence and alcohol misuse.
RELATED: Towson U. implements 'hate/bias' reporting system to ensure 'anti-racist campus climate'
–Offer special training for house fellows in residence halls to help them better respond to incidents of hate and bias, and nurture a healthier, diverse community.

The proposed Stall Seat Journal would be hung in holders above urinals and on the backs of bathroom stall doors. Because it's informal and fun, it could be an effective tool to encourage students to listen to each other and learn because it's not an obvious diversity effort, said Laura Albert McLay, an associate professor of industrial and systems engineering.

"It could be a way to subtly make students recognize that some of their behaviors are not healthy by providing them with a better alternative," McLay said.
Other proposals included "using psychology theory to change student behavior," and "encouraging" faculty to include on their syllabi the consequences "for acts of hate and bias."
If you think that "psychology theory" idea sounds a bit, well, worrisome, then click on that link. One aspect of it would make use of "psychological interventions designed to help motivate and facilitate change (e.g. Acceptance and Commitment Therapy […])"
RELATED: University forms 'first responder … Bias Response Team' made up of 7 top-level administrators
RELATED: Bias Response Team investigates newspaper for giving 'less coverage' to transgender people
Like The College Fix on Facebook / Follow us on Twitter
IMAGE: Shutterstock