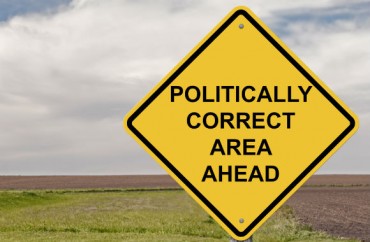 'Women or girls are NEVER allowed to wear' headdresses
Here's something you don't see every day: an online horde cyberbullying girls for doing something reserved for men.
The Clarke High School Indians women's basketball team made a poster, using the Iowa school's "Tribal Family" moniker as a theme. (The photographer told Deadspin that he devised the exact representation, just following the team's wish to use the mascot, which refers to their town of Osceola's founder.)
It didn't go over well with the usual suspects, including the state's Commission on Native American Affairs, according to KCCI.
The most interesting response to the poster is that these high school girls acted wrongly as women through their representation of apparel intended for American Indian men. (If you're curious: Associated Press style prefers "American Indian," not the commonly used but historically incorrect "Native American" or vague "First Nations.")
As the Oglala Lakota tribe's Vicky Apala-Cuevas told the station:
"Everything that I saw on the poster does not in any manner depict Native American women and that's the sad part," Apala-Cuevas told KCCI over the phone Thursday. "Our women are very beautiful and to be respected."
So the high school girls are ugly. Put it in your burn book, Vicky.
But the broader community also jumped in to tell the girls they weren't acting like girls.
When one player's mom stepped in to defend the team on Facebook, a commenter accused the girls of not staying in their feminine place. Note the hundreds of "likes" at this message telling girls they can't do things "reserved for men."

Another commenter who identifies as a "real" American Indian goes on at length about this.

The district superintendent is defending the girls for now, according to KCCI, but he said the district will continue to review the poster, which has yet to be distributed.
Whatever happens, kudos to the Arbiters of Femininity for cyberbullying these girls. If they weren't self-conscious about their appearance before, they are now.
Read the KCCI and Deadspin reports, and read the Facebook comments in all their awful glory.
Like The College Fix on Facebook / Follow us on Twitter
IMAGE: Shutterstock