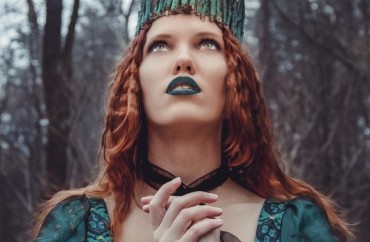 In the wake of Florida Governor Ron DeSantis's overhaul of the under-enrolled New College of Florida, Pagan alumni of the school have expressed concern about the coming changes, calling them "dystopian."
The New College's new conservative board of trustees recently fired school president Patricia Okker and appointed Richard Corcoran, Gov. DeSantis's former education commissioner, as interim president.
They also are reviewing the school's Office of Outreach & Inclusive Excellence, which would align with DeSantis's quest to abolish diversity, equity and inclusion measures at Florida's public universities.
DeSantis reportedly wants to make New College the "Hillsdale of the South." Hillsdale College is known for its classically liberal curriculum.
New College alumnus Steve Prenner told The Wild Hunt that the school offered "a fantastic environment for young adults to explore their identity in a safe and supportive environment." He said the trustees' changes would be a "disservice to all Floridians" as the current student body does not "uniformly support a white Christian agenda."
Alumni "Ciaron" and "Wiccan priestess and educator" Rayna Templebee recalled that in the late 1980s New College had many more Pagans than the Universities of Miami and Florida.
Templebee claimed New College "consistently ranks as one of the best liberal arts colleges on all sorts of metrics" and noted she once told a professor the reason she even went to college "was to be a better Witch."
MORE: Ivy League course dedicated to study of witchcraft, demonic possession
[Templebee] added that she thinks his plans will eventually fail, "I don't think what DeSantis and his cronies are doing will succeed ultimately because I don't think people in Florida or the rest of the US are willing to live under a fascist who mocks differently-abled people and wants to ban discussion of structural racism. But he is going to cause a lot of harm to the current New College students and faculty and he should be ashamed about that–they are caught in a political crossfire, not of their making." …

[Alumnus Brian] Sullivan said "It is a travesty that the governor and his appointees are taking such an ugly and intolerable approach to New College. It reveals a very disturbing agenda of the modern Republican party to attempt to force their perspective on those who are different from them."

Sullivan sees the governor's appointee as "occupying forces" and hopes New College will keep all options open including returning to its roots as a private institution. He says the students will persevere and hopes they rally the community to their cause.
Regarding Gov. DeSantis, Prenner said it's "astounding […] the speed in which an autocratic ruler can destroy a long-standing public institution."
Students have a protest planned for February 23 and put up a "Stand For Freedom" petition calling on the DeSantis administration to "restore DEI initiatives, stop its attack on LGBTQ+ students, and end [the governor's] abuse of power."
The petition says students believe that DEI programs "are necessary to build a vibrant future with active, engaged citizens."
MORE: Witch joins effort to take out conservative students at University of North Texas
IMAGE: different_nata / Shutterstock.com
Like The College Fix on Facebook / Follow us on Twitter