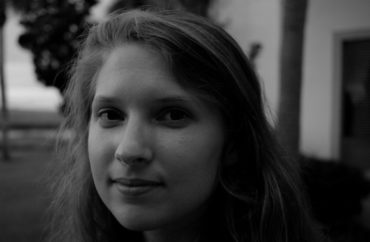 During the University of Pennsylvania's homecoming football game against Yale late last month, around 75 climate protesters stormed the field and delayed the start of the second half by about an hour.
Nineteen Fossil Free Penn protesters ended up being detained by campus police, and due to their actions some received notice that their membership in official Penn student groups could be in jeopardy.
Fossil Free Penn seems to believe it should be able to protest however it sees fit; students who received discipline notices were upset, saying things like the university "wants to protect the institution more than the students that make up that institution."
Penn Public Pedagogies Fellow Jane Robbins Mize (pictured), an "environmental scholar" and PhD candidate in English, feels similarly and took to the pages of The Daily Pennsylvanian to let everyone know.
"I am ashamed to be a student at this University," Mize writes, as Penn "chose to criminalize protest rather than publicly support climate science and social justice at Homecoming."
Mize says Penn's statement following the football game protest was "Orwellian," and since the school's free expression rules "claim to champion the very rights that the administration undermines and criminalizes, then these guidelines must be broken."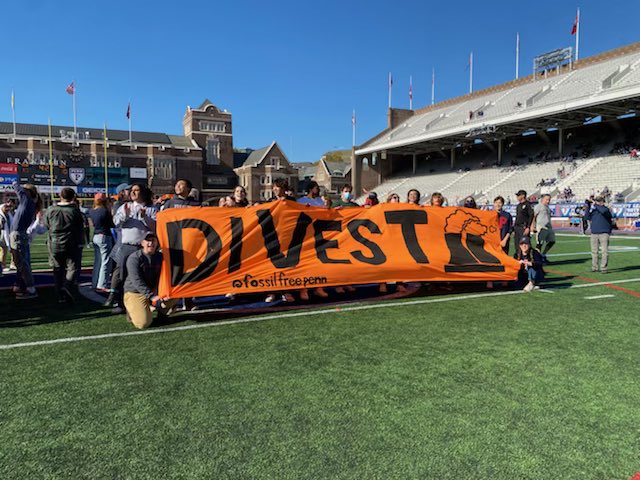 MORE: Fossil Free Penn camps out in middle of campus to demand fossil fuel divestment
Penn's actions against the protesters were an attempt to "shift the blame from its own unethical investments to the students who are resisting its authority," she adds. "There is nothing 'inappropriate' about disrupting a football game — a low-stakes, leisurely pastime — to demand that Penn take action against the climate crisis and housing crisis, which threaten lives every day."
Would Mize would feel similarly if some students, for a cause they believe is important, decided to disrupt her "low-stakes" Literature and Theories of Water masters seminar?
Mize also is upset that Penn (allegedly) is gentrifying surrounding areas and is not providing monies for Philadelphia's public schools which, she claims, are in "dire need." (But are they?)
Appearing in person for her graduation won't be happening, Mize concludes, because Penn has "betrayed all of its students who care about mitigating climate catastrophe and who care about cultivating a city where all residents can thrive."
"On the day that I finish my Ph.D […] I will be ashamed to be graduating from Penn."
MORE: Fossil Free Penn crashes, shuts down Board of Trustees meeting
IMAGE: U. Pennsylvania Dept. of English screencap; Fossil Free Penn/Twitter screencap
Like The College Fix on Facebook / Follow us on Twitter