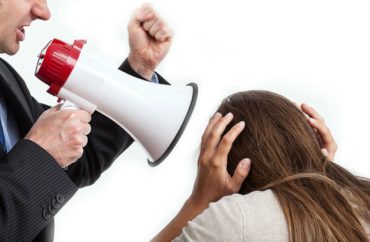 Professor proposes a course on 'Racist capitalism'
One Ivy League school has resisted pressure from its professors and students for mandated ethnic studies and anti-racism classes.
The University of Pennsylvania recently told the Daily Pennsylvanian that currently "there is no discussion of a University-wide requirement of ethnic studies across all of the schools."
A spokesperson told the campus paper that "Penn has a number of courses and opportunities for undergraduates across all of the schools to study and learn about the experiences, history, and struggles of different ethnic populations in the United States."
The paper quotes professors and students who claim it's a necessity to offer classes on ethnic studies and on anti-racism [the paper uses the terms interchangeably, so presumably the ethnic studies requirement would include a component on anti-racism].
The quotes from professors and students expose that the real purpose is to teach students that the country is fundamentally racist and that our free-market economic system is unfair.
MORE: Mandatory anti-racism course will 'inspire scholarly activism'
First-year students "don't have any idea how the United States came to have this regime of white supremacy and inequality" said Mary Frances Berry, a history professor, citing her experience at a recent summer program she taught at.
Berry said that the hypothetical class should be called "History of Inequality and Racist Capitalism." She said it's not likely that Penn will institute the requirement because other universities that require ethnic studies are not "peer institutions."
Some students are on board as well.
"Just like how we have to learn the foundations of Chemistry and Biology, we should also learn foundations of social [and] economic barriers that exist," a nursing student told the Daily Pennsylvanian.
Another student told the Daily Pennsylvanian that having students consider their own biases is not enough:
I would like to see a more decisive shift to anti-racism in the curriculum that doesn't just broadly seek to educate students about types of cultural diversity, but encourages students to examine their own biases, and think more about what they personally can be doing to make America and Penn an anti-racist space.
It's not like students are lacking access to classes on racism or ethnic studies. The university offers plenty of courses on the subject, including the "Philosophy of Race," "American Racism and Social Work Practice," and "Minorities and the Media."
The rejection of the ethnic studies and anti-racism requirement is a rare decision by the university not to bow to the mob.
In July, the Ivy League school removed a 190-year-old collection of skulls that were acquired by a eugenicist.
The same month, it removed a statue of an evangelical preacher with ties to slavery, though several historians raised concerns about the portrayal of his role in slavery by the university.
The student government in August also gave a quarter of a million dollars to black student groups so they could fight racism.
The mandate for ethnic studies has taken over at least one state. California Governor Gavin Newsom signed legislation in August that mandated an ethnic studies course for all students in the California State University system.
MORE: Students want to replace cops with 'ethnic studies'
IMAGE: Photographeedoteu / Shutterstock
Like The College Fix on Facebook / Follow us on Twitter