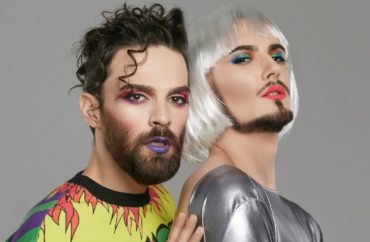 Allocates thousands of dollars to help gender dysphoric individuals socially transition
Individuals at Pennsylvania State University who believe they can change their gender will now get monetary assistance through their student government.
The University Park Undergraduate Association recently voted to set aside thousands of dollars to help transgender individuals legally change their name, part of the process of socially transitioning.
Medical transitions involve surgeries that can sometimes permanently sever an individual's reproductive ability or prevent females from being able to breastfeed if they do have babies in the future.
The Daily Collegian reported:
With this piece of legislation, UPUA said it aims to affirm its "support for the transgender community" and reinforce efforts to "create a safe and inclusive environment" for all transgender students at Penn State.

The bill reported that people seeking to change their legal name for reasons other than divorce are required to pay between $150 and $250.

The bill also explained how financial barriers can "prevent students from accessing a name change" through Penn State's Student Legal Service.

The bill said "this could mean a transgender student is prevented from changing their name to better actualize their identity."

Given these circumstances, the UPUA seeks to "fund" vouchers for students who wish to legally change their name through Penn State's Office of Student Legal Services.
In total $3,000 was set aside at the most recent meeting to assist gender dysphoric individuals in attempting to present themselves as the opposite sex.
In addition to name changes, some universities also promote, or mandate, the use of "preferred pronouns," for transgender individuals. Colorado State University, for example, promotes the claim that the use of someone's chosen pronouns, versus the ones normal English grammar rules would dictate, reduces suicide for LGBT individuals.
However, one ethicist has challenged this idea.
"There are no reliable studies showing that pronoun use reduces suicide among persons with gender dysphoria," Nathanael Blake previously told The College Fix. "The Trevor Project, an LGBT advocacy group, made headlines earlier this year with a report claiming this," Blake said. However, "[the] research was based on an online survey whose anonymous and self-selected participants were recruited via social media ads."
MORE: 'Gender unicorn' taught at Oklahoma State University
IMAGE: Red Umbrella And Donkey/Shutterstock.com
Like The College Fix on Facebook / Follow us on Twitter