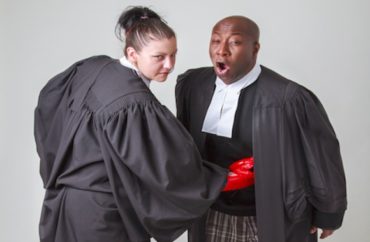 Although less than a third of the state's voters believe abortion should be legal "under all circumstances," for many at the University of Pennsylvania the U.S. Supreme Court's Roe v. Wade reversal was a "gut punch" according the University of Pennsylvania student paper.
The actual quote comes from Penn Gender, Sexuality, and Women's Studies Program Melissa Sanchez who added that "in other ways [the decision] was exactly what I was expecting and exactly what's been coming for decades." She did not elaborate.
The SCOTUS decision (Dobbs v. Jackson Women's Health Organization) did not outlaw abortion across the United States but merely returned the decision to the individual states as before Roe. Pennsylvania currently allows abortions up to 24 weeks.
The Daily Pennsylvanian also notes that earlier this month the European Union Parliament condemned the SCOTUS decision by a vote of 324-155 despite many of its member countries having stricter abortion laws than Roe-era United States — and they still do compared to most states post-Roe.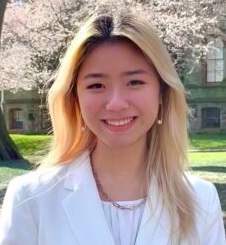 For Penn international student Agustina Hufschmid the high court's decision was "a harsh effort to stifle female autonomy" and means "America is going back to medieval times." Hufschmid had protested for abortion rights in her home country of Argentina and the procedure became legal in 2020.
(The D.P. doesn't note that abortion is legal in Argentina only through the first 14 weeks and then after only if the mother's life or health are in jeopardy.)
MORE: U. California president vows to protect abortion for 'pregnant people'
Penn's Center for Public Health Initiatives called the Roe reversal a "threat to health care access, basic human rights, and health equity," and Antoilyn Nguyen (pictured) of the fledgling Penn Reproductive Justice Working Group said she hopes the university "will take a stronger stance to aid reproductive justice and safety" and "provide women's health resources to the surrounding Philadelphia communities."
Democratic [gubernatorial] candidate Josh Shapiro has vowed that he will keep abortions legal. In a tweet following the decision, Shapiro wrote, "I won't hesitate to use my veto pen to protect your right to choose."

Depending on the outcome of the election, Penn may become the only Ivy League institution in a state with an abortion ban, the Inquirer reported. …

Penn Democrats, another student-run organization, urged "action in the favor of the right to choose" in a June 24 Instagram post.

Three days after the court's ruling, Penn Law School professor Serena Mayeri, alongside law professors Melissa Murray of New York University and Reva Siegel of Yale Law School, shared a tweet of a brief they had filed to the court. The brief argued that laws restricting abortion violated the Equal Protection Clause; this clause, found in the 14th Amendment, requires states to practice equal protection and forces them to govern impartially.
In honor of the Martin Luther King Jr. holiday this year Penn hosted a discussion on how "racism and white supremacy 'have always been at the heart of assault on reproductive freedom.'"
MORE: Medical student's 'moral, righteous drive' inspires her to commit abortions
IMAGES: MYP Studio/Shutterstock.com; U. Pennsylvania screencap
Like The College Fix on Facebook / Follow us on Twitter