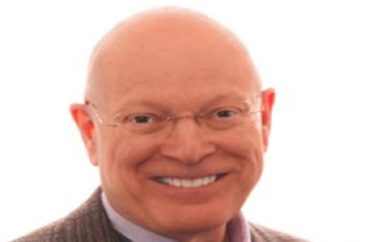 'The Jan. 6 insurrection will be recorded as the culmination of [Trump's] marketing program'
A governor of the Pennsylvania System Of Higher Education recently jumped on the news of former President Donald Trump's indictment to rehash insults and ad hominems which his supporters have dealt with for years.
"There are no less than four serious legal matters facing Trump — any one of which would terrify any one of us," writes Bill Gindlesperger in Public Opinion. "Yet, Trump relishes in the publicity and notoriety that he and his brand receive from these tempests."
Gindlesperger, a trustee at Shippensburg University, also offers up a Bandy Lee-like assessment of Trump's mental condition — in this case, narcissistic personality disorder. He lists 15 attributes including "taking raw advantage of others," a "constant rejection of the feelings of others" and the "belief that he is superior to others."
Lee is the former Yale psychiatrist who declared Trump voters suffered from a "spread of shared psychosis" and repeatedly violated the "Goldwater Rule" by offering opinions on the now-former president's psyche without conducting an examination.
Although Gindlesperger admits he's "not much of a psychologist," he did take a course called "Applied Psychology" which allegedly gave him enough information to evaluate the following about the ex-president:
MORE: Professor on Trump's Twitter return: more 'degrading discourse,' possible 'political violence'
Donald Trump is one such example of a successful marketing process. The target audience has been that portion of the Republican Party that is hungry for a leader that thrives on controversy and sticking it to the establishment. Trump rides those issues near and dear to this group and has painted himself as a god-king, much in the image of other fascist leaders. Some right wingers have even come to believe Trump is the new coming of Jesus.

When the history of the Trump era is written, the Jan. 6 insurrection will be recorded as the culmination of this marketing program. The country witnessed the result of a five-year process that turned free elections into a reality show and unleashed an unhinged megalomanic as commander-in-chief. Trump amassed so much power through his lies and fear-mongering that he was able to provoke an insurrection that has left our democracy dangling by a thread.
Trump also looks for "far-right voters who are susceptible to the shenanigans, lying, and wildly disrespectful and hateful rhetoric," Gindlesperger adds, such as disdain for "Blacks, Jews, gays, women, 'libs,' Democrats and anyone else about whom [supporters] might be afraid."
"We have crossed a bridge too far" when those who believe Trump is being unfairly prosecuted are willing to go to the streets in protest, Gindlesperger says.
And with no sense of irony he concludes: "There must be a time when we either hold our laws to be equally applied to everyone, including Trump, or to no one."
MORE: Shrink who called Trump and his supporters mentally ill loses lawsuit to regain Yale gig
IMAGE: Shippensburg University screencap
Like The College Fix on Facebook / Follow us on Twitter