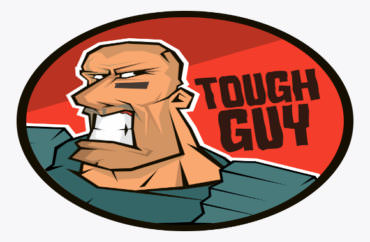 UPDATED
'I have received threats against my personal and professional well being'
A board member of a Pennsylvania public school district resigned her post in the wake of criticism over her Facebook post that threatened to shoot anyone not wearing a mask who got within six feet of her or her family.
Jennifer Rager-Kay's husband also resigned from his position as a public defender, according to local newspaper The Daily Item, with both citing threats they've received in response to the Selinsgrove Area School District board member's post.
According to PennLive.com, Rager-Kay made the comment in a private Facebook group after seeing a photo of anti-COVID lockdown protesters in the state capital of Harrisburg last week.
Selinsgrove is near Harrisburg in the central part of the state.
Rager-Kay, a doctor who ran unsuccessfully as a Democrat for an open state House seat last year, wrote "I find it interesting that the largest group of the participants in the anti-lockdown protest and refusing to wear masks in public as they see it as a violation of their constitutional rights are among those against a form of gun regulations.
"As a concerned carry-permitted gun owner, if you refuse to wear a mask and try to come within 6 feet of me or my family, I will exercise the same constitutional rights to shoot you."
The doc eventually said she was sorry. Sort of:
I would like to publicly apologize to anyone offended by my recent post regarding the hypocrisy of those who refuse to wear face masks yet walk around openly carrying guns.

I am in a profession where the threat of someone approaching me not wearing a mask while in the midst of a pandemic is equivalent to the threat against my life. Just as it would be if they approached me with their gun drawn and pointed at me.

As a wife, mother and physician, it is my job and responsibility to "do no harm" and the constant barrage of protests and defiance to public health reached a boiling point for me, thus the reason for my overly dramatic and exaggerated post. My words demonstrated how constitutional rights can be misinterpreted, and were meant to serve as an example of extremism.
The "apology" concluded by referring to those who refuse to wear masks as "bioterrorists": "[It's] a real threat and refusal to prevent and/or the intentional release or dissemination of biological agents by not wearing a mask during a global pandemic is a clear example."
Rager-Kay answered those calling for her resignation by writing on Facebook "My post was described as hateful, but hateful suggests a lack of love. And to me, lack of love is demonstrated by refusing to wear a mask out of love for those you encounter."
Two days after the purported apology, she had changed her mind. "l have received threats against my personal and professional wellbeing," her resignation letter reads.
Rager-Kay blames Snyder County Commissioner Joe Kantz for taking a screenshot of her private post and sharing it. The public reaction "confirmed the state of affairs that prompted me to post it in the first place":
Our society is so divided and entrenched with the "you vs. me" selfish mentality, that we fail to recognize the level of hypocrisy this represents. Someone approaching me or my family not wearing a mask while in the midst of a pandemic, and refusing to back off if asked, represents a potentially deadly threat. Those who carry their rifles to rallies and protests speak so passionately about the right to personal defense, are the same ones now attacking me for boldly asserting that I would meet a deadly threat with deadly force.
She referred to the Second Amendment, "Stand Your Ground Law" and "Castle Doctrine," which lets people "use force without first having to retreat from imminent danger if you're at home, in your car, or at your workplace," according to the Thomson Reuters legal business FindLaw. (The website says Pennsylvania doesn't actually have a stand-your-ground law.)
Fellow board members who called on her to resign "do not get credit for my decision," she said, citing "a significant time praying and discussing with my husband" what to do.
"No amount of inequity or injustice is worth the risk to my family and my profession," she wrote:
And if I must serve as the scapegoat to call attention to the extreme level of hatred and ignorance that exists and continues to pervade our community in attempt for reconciliation, I will gladly accept that burden. I can only apologize to those who have supported me and may share in my disappointment.
Hilariously, the PennLive story notes Rager-Kay's Facebook page includes a photo from last week showing "a parade of fire equipment" for her son's birthday, which includes a firefighter giving her son a gift. Neither is wearing a mask.
She appears to have since taken down her Facebook campaign page entirely; The College Fix could not find an archived version. Her Twitter account is also gone; it was still live as of May 5, according to Google's cache. But her personal Facebook page is still live, though little of it is visible to the public.
Read the Daily Item and Pennlive articles.
UPDATED: Rager-Kay resigned from her position and released a statement explaining why. The new information has been added and headline modified.
MORE: School board member resigns after making Trump 'assassination' post
MORE: School board member: Make America Great Again … 'with a clean head shot'
IMAGE: Shutterstock.com
Like The College Fix on Facebook / Follow us on Twitter