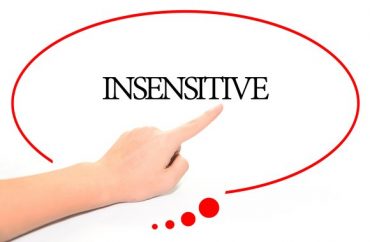 Cancel culture has come to Elon University after two members of the College Republicans made allegedly insensitive comments about the death of Breonna Taylor and the conduct of Black Lives Matter.
According to the Elon News Network, the former president of the Elon College Democrats, Carly Zaccaria, began a petition a week ago calling for the suspension of the Elon CR because one member appeared to justify Taylor's shooting by police.
The other said Black Lives Matter "caters to the lowest tier of society" and "turns criminals into martyrs." (Screenshots of the comments can be viewed at the ENN article.)
In the petition, Zaccaria refers to the comments as "violent," and demands all members of the Elon CR "undergo mandatory anti-bias training."
The CR members' comments were "disgusting, racist, dispicable, vile, hurtful, wrong, and should not ever be the values that exist within any club at the university," Zaccaria wrote.
Jamie Barfield, one of the two College Republicans who made the comments, said "I know myself, and know there was not racist intent behind the words I said. That being said, a lot of people who don't know me, have seen that comment. If someone did not know me, I can see how they would perceive that comment to be racist."
As to her remarks about BLM, Barfield noted they weren't directed at black Americans in general but "against the way the movement is being conducted."
Elon CR President Daniel Dorociak said Barfield's and fellow CR Gabriella Sable's comments were "definitely insensitive" and "racist."
Dorociak said he is committed to making changes and that Barfield and Sable have since been dismissed from the organization.

"We definitely as an organization are going to do some sort of training and some sort of communication with members that have been affected by what has been said," Dorociak said. …

Barfield called her removal from the organization "just" and said she will use the time away from the organization to reflect on her actions and to be exposed to new ideas that will help her grow as a person. …

Elon College Republicans released a statement Sunday afternoon condemning the messages.

"No racist comments or racist opinions regarding any political movement or individual will not be tolerated in the College Republicans of Elon University," Elon College Republicans posted to their Instagram page. "I understand that what members of our party say can come off to others as racist yet that is not acceptable."
Current Elon College Democrats President Alexis Malaguti said it was "reprehensible" that the CR took no action on the messages before public outcry. Zaccaria added the Elon CD "respect[s] different ideologies. We just don't respect hate and hate isn't an opinion."
The issue, of course, is that anything can be labeled "hate" and as such terminates any legitimate debate. Regarding Barfield's remarks, is the way Black Lives Matter conducts itself beyond criticism? The Elon sophomore certainly could have framed her comments differently, but is it "hate" … and deserving of suspension?
Read the article and petition.
MORE: Anti-Latino message at Elon U. turns out to be a hoax
MORE: Elon U. students petition against 'slightly right of center' speaker
IMAGE: Shutterstock.com
Like The College Fix on Facebook / Follow us on Twitter