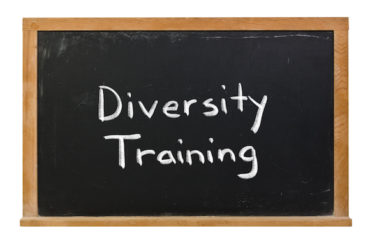 Workers at the Free Library of Philadelphia came away cheesed at a diversity training session in which the presenter told them to steer clear of terms like "white supremacy" and "systemic racism" because they're overused.
According to The Philadelphia Inquirer, diversity consultant Brandi Baldwin, who is black and got her doctorate from nearby Temple University, also informed participants to avoid "white privilege," noting the concept is "one of the other myths out there."
Such terminology, Baldwin said, "didn't account for the fact that people of color, too, could cause harm." She asked attendees to consider: "Are all the inequities you experience at the hands of white people?"
The presentation, courtesy of the group DiverseForce, "didn't sit right" for the employees whom The Inquirer says "have been fighting for racial justice" at the library for some time. Things "came to a head" at the library last summer following George Floyd's death, with the library director resigning and speakers cancelling appearances.
Library community organizer Fred Ginyard said the only reason the Free Library even had the diversity training was in the interests of combatting white supremacy and systemic racism. "I don't understand how you can address the issue if you can't even name it," he said.
MORE: Colleges pause diversity training after Trump order against 'race scapegoating'
"Black folk, we are seriously suffering from PTSD from that [expletive] training, even thinking about it now, I just wanna cry," said Andrea Lemoins, a Free Library community organizer and a cofounder of the Concerned Black Workers of the Free Library, which has led recent racial justice organizing efforts. "To say that white privilege doesn't exist? That is a whole level of anti-Blackness and internalized racism for her that I just cannot fathom."

The presentation wasn't all bad, said librarian Perry Genovesi.

He appreciated Baldwin pointing out how corporations tend to participate in activism that doesn't make a real difference, such as Crayola creating "multicultural crayons." He also agreed with her critique about "open door policies," which she said don't take into account that not everyone feels they can just raise a concern to management.

But he said some of her ideas were "divorced from reality" and seemed to want to placate white people who feel uncomfortable with concepts like white privilege.
Genovesi added he's "come to grips with [his] benefits in white supremacist society."
Some employees were so upset about the training they ranted on social media and contacted media. DiverseForce CEO Sulaiman Rahman said such "seemed to be an attempt to publicly shame or discredit" Baldwin's work.
Dr. Baldwin conceded her training "was not the right one" for the Free Library: "They were looking for something totally different. They were looking for clearing the air."
Free Library Chief Diversity and Inclusion Officer Guy Sims asked DiverseForce to "make changes" to its follow-up sessions so that staff will have a "safe space […] to engage and start difficult conversations."
MORE: Prof: Diversity trainings not helpful to minorities, reinforce 'white privilege'
IMAGE: CLS Digital Arts / Shutterstock.com
Like The College Fix on Facebook / Follow us on Twitter