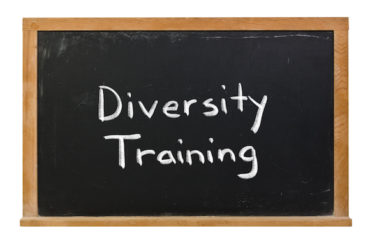 A professor of education and social justice at the University of Birmingham says college trainings designed to help minorities advance are ineffective, and may even bolster "white privilege."
Kalwant Bhopal examined 30 interviews of those who attended programs designed to support BMEs (Black Ethnic Minorities),  and found that many believed "structural inequalities" were not sufficiently addressed.
According to Times Higher Education, at present only 80 of the United Kingdom's 14,000-plus professors are black.
Bhopal, who published her findings in the British Educational Research Journal, said diversity/inclusion programs "benefit higher education institutions rather than contributing to a commitment to inclusion, equity and creating a diverse workforce." They also "perpetuate and reinforce white privilege."
One interviewee observed that the leadership courses were in essence adapted from those aimed at "white, middle-class women", and had not been tailored to provide "tools to navigate the complex interpersonal relationships we have to think about as BME people". Another questioned whether black staff would want to "conform to the white style of leadership…that may not work for us because we are not white".

Some questioned the fact that the courses were run by black trainers without an academic background, with one stating that it was "bit strange" that there were only BME people in the room.

"White senior academics…should be brought in at the end so that they can also understand first-hand some of the issues we are facing – which many of them don't really comprehend," said one black male interviewee quoted in the paper.

This lack of engagement from senior management led some to conclude that "institutions are using these courses as a tick-box exercise to say they are supporting BME staff", Professor Bhopal told Times Higher Education.
According to her university page, Professor Bhopal explores "discourses of identity and intersectionality [in] the lives of Black minority ethnic groups as well as examining the marginal position of Gypsies and Travellers." Her research interests include how "processes of racism, exclusion and marginalisation operate in predominantly White spaces."
MORE: Student leaders to name and shame profs who shun diversity training
MORE: Does 'diversity training' work? Nobody can say
IMAGE: CLS Digital Arts / Shutterstock.com
Like The College Fix on Facebook / Follow us on Twitter