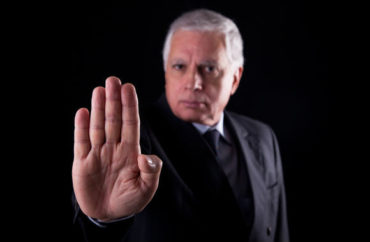 The Philadelphia Federation of Teachers has advised its members not to report to work on Monday, February 8 due to alleged unsafe COVID-19-related conditions in schools.
According to The Philadelphia Inquirer, PFT President Jerry Jordan said in a statement "There is absolutely no reason, other than sheer cruelty, to bring members into unsafe buildings."
City schools have thrice tried to reopen since last March. The district wants teachers back tomorrow in preparation for students' return on February 22, and said it's prepared to discipline those who refuse to show up.
"If you are expected to be in your building on Monday and choose not to do so, you will be subject to disciplinary action," the district's Larisa Shambaugh wrote.
As per their COVID reopening agreement, the union got a neutral mediator to determine whether schools are safe to reopen. He will work with both sides this weekend to (hopefully) hash out an agreement.
The district is spending $4 million on ventilation, including purchasing window fans for 1,100 classrooms. The fan fix, which Hite has said is just one layer of protection and a "good-faith effort," has drawn outrage and skepticism.

Vaccines are also a sticking point. [Superintendent William] Hite has advocated for teachers to be vaccinated as soon as shots are available for them and said the district plans to organize inoculation clinics at its schools. But a return to classrooms is not conditional on vaccination, he said.

A group of 119 school nurses signed a letter to the superintendent, the school board, members of City Council, and Health Commissioner Tom Farley demanding full educator vaccination before schools reopen. School nurses have been vaccinated.

"Many questions remain, including the susceptibility of new COVID-19 variants to the vaccine, unresolved ventilation concerns, and other safety issues in our schools," the nurses wrote. "Vaccines are not yet approved for children, and are not being offered to many of their parents, some of whom are frontline workers."
Ironically, several city lawmakers cited equity concerns regarding the return to in-person instruction — "not getting school reopening right will mean consequences for […] Black and brown neighborhoods already disproportionately impacted by COVID," they said.
Almost a year ago, the district had ordered teachers not to teach remotely during the COVID shutdown because of  technology equity concerns. A district official had written "…We may not offer remote instruction to some students unless we can serve all children. As we all know, some of our students have special instructional needs, some lack access to a computer, and some will have responsibility for taking care of younger siblings …"
After the order went public, the district quickly walked it back.
The PFT's Jordan told teachers to continue with virtual instruction tomorrow.
MORE: Chicago teachers perform 'interpretive dance' to protest school reopening
MORE: Teacher: In-person schooling allows 'nice white parents' to kill black families
IMAGE: Alexandre Nunes / Shutterstock.com
Like The College Fix on Facebook / Follow us on Twitter