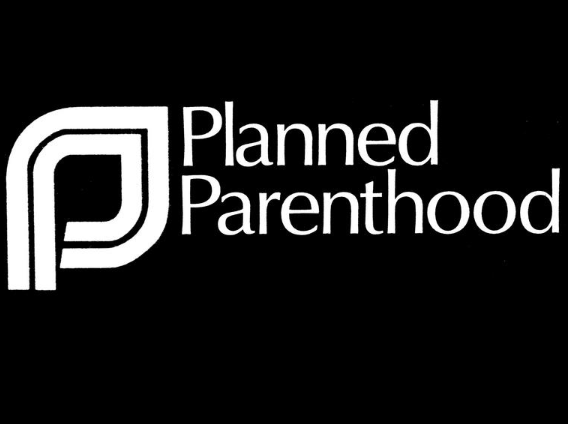 That a student-run organization doles out condoms like candy to students at the Catholic Boston College is no secret – the story has made national headlines over the last several months as campus officials have tried to crack down on the practice.
But where, pray tell, are students getting those free condoms to pass out?
It turns out the condoms and some of the other materials the group passes around originate from Planned Parenthood – which has a Boston-area facility three miles away from the campus, The College Fix has learned.
"We … partner with the Planned Parenthood at the Babcock stop on the B Line; they give us a lot of condoms, information, free swag," stated the student chairwoman of Boston College Students for Sexual Health, the group that hands out the condoms on campus, in an email to a College Fix writer.
It's unclear exactly what the "swag" is, but the campus group's website states members also hand out: "Personal lubricant, female condoms, dental dams, and pamphlets about STIs, birth control, and safer sex information. Students at these sites will also be prepared to direct you to additional resources for contraception, STI testing, etc., on campus and in the Boston area."
The Planned Parenthood near the campus is about a ten-minute subway ride away. What's more, Boston College Students for Sexual Health is an official Planned Parenthood Vox: College Reproductive Rights Group, student group Chairwoman Lizzie Jekanowski told The College Fix.
Students who hand out the condoms are currently in negotiations with college administrators to develop a sexual health curriculum on campus, according to Jekanowski. She added campus officials are aware of who backs the campus club she leads, saying: "We're very open about that. We're transparent."
"We welcome the dialogue, and we welcome the conversation that comes with a difference of opinion," Jekanowski said. "Those conversations are so important since it is a Catholic campus."
Boston College officials did not respond to repeated requests for comment this week by The College Fix to talk on Planned Parenthood's presence and influence on their Catholic campus.
It's not the first time a link between Planned Parenthood and Boston College has caused controversy. In 2010, a list of pro-bono organizations on Boston College Law's website included contact information for Planned Parenthood League of Massachusetts. The link was ultimately removed after a variety of conservative groups protested the connection.
As for this latest link between the Catholic college and the reproductive rights organization, Alexa Coombs, a spokeswoman for Students for Life of America, said she wasn't surprised.
She said Planned Parenthood is the No. 1 abortion provider in the United States, and it's known to distribute poorly rated condoms and low-dosage birth control pills to college students. She cited a 2005 Consumer Report that rated Planned Parenthood's condoms among the least effective.
"(Forty-four) percent of all abortions are on college-aged women," Coombs said. "They are Planned Parenthood's biggest customer. So it makes sense they are close to college campuses, that is where their customers are."
Planned Parenthood's Greater Boston Health Center provides abortions among its services, as well as offerings such as the morning-after pill, birth control and pregnancy tests, and a variety of health exams, such as pap smears, colonoscopies and mammograms, according to its website.
In addition to Planned Parenthood, Boston College Students for Sexual Health receives free condoms from a female condom company called FC2 and also the American Condom Campaign, run by Trojan, which gives 1,000 to 1,500 condoms a semester to the group, according to Jekanowski.
She added they also partner with a national organization called Advocates for Youth, which focuses on youth activism for reproductive and homosexual rights. That organization gives the campus club $400 a semester.
"It is unconscionable given the consequences of HIV and AIDS that the administrators at Boston College or at any other institution of higher learning would threaten young activists with disciplinary action for providing their peers with the information and tools necessary to take personal responsibility for their sexual health," Advocates for Youth said in a March statement.
The struggle between the Jesuit University of Boston College and the students for sexual health sparked national attention when, in a letter to students involved with the group a few months ago, administration threatened disciplinary action against the students if they continued to dole out the rubbers.
So far, administrators have yet to offer more than verbal warnings. The group's members, meanwhile, refuse to stop. It remains to be seen if or when campus leaders will take their warnings to the next level.
The group has distributed condoms on campus for several years now. If a student is in need of a condom, all he or she has to do is knock on one of the group's specially marked dorm doors and ask. The doors were labeled with a "Safe Site" logo, but those logos have been removed in the wake of threatened disciplinary action.
Jennifer Kabbany is associate editor of The College Fix. Fix contributor Ariana Caraffa, a student at Boston College, contributed to this report.
CLICK HERE to Like The College Fix on Facebook.