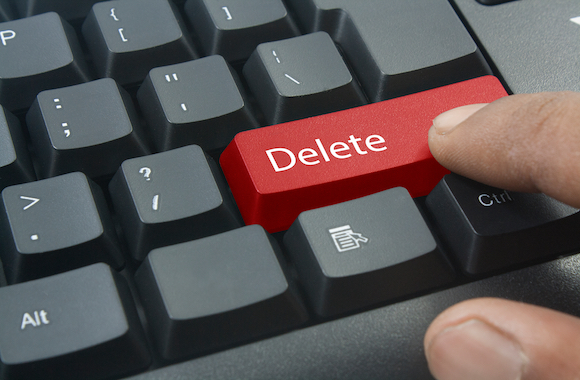 Officials typically don't search deleted emails when responding to requests
Rahmat Shoureshi has presided over multiple controversies in less than two years as president of Portland State University.
They include the investigation of a professor for publishing hoaxes in "grievance studies" journals; the refusal of campus police to end the hourlong disruption of a College Republicans event; the potential disarming of campus police after a fatal shooting; and PSU's bias response investigations.
Those are just the controversies catalogued by The College Fix. Now the embattled president is facing a new charge: destroying emails in violation of state law.
The Oregonian reports that Shoureshi deleted more than a thousand pages of emails in late January and early February, even though the newspaper "had been filing public records requests for Shoureshi's communications."
He's been under pressure from the board of trustees since October, when it told him to either resign or undergo "executive coaching as part of a broader improvement program." That's why the newspaper started filing requests.
The first request sought his travel records since becoming president, and was fulfilled Jan. 22, showing $60,000 spent on "multiple trips to the Middle East, China, Vietnam and other foreign countries."
Nearly a month later, the newspaper sought copies of emails that Shoureshi had personally deleted since Jan. 22. (The university keeps copies on its system.)
MORE: PSU anti-cop activists shut down woman of color who defends them
PSU turned over 1,400 pages, some of which included "the exact types of communications" The Oregonian had requested, "including details of an another Saudi Arabia trip in February" and Shoureshi's conversations with a Saudi man:
The deleted documents included a Jan. 22 email from Chris Broderick, PSU communications director, to Shoureshi detailing what exactly the newspaper was seeking. "We now have 10 days to respond," Broderick told Shoureshi[.]

"Please make sure I get a hard or electronic copy of what is being submitted," Shoureshi wrote back.
The board of trustees had to tell Shoureshi to knock it off. State law requires the travel records of public college officials to be preserved for at least six years.
The board had already hired two investigators to look into claims that the president misled trustees, treated employees badly and "put his own financial interests before PSU's." The investigators added the deleted emails to their investigation after The Oregonian highlighted them.
Shoureshi played down the deleted emails, noting that PSU as a "practical matter" preserves his records for "legitimate requests" and that he was simply trying to bring "some order" to his inbox.
But the newspaper reported that unnamed PSU officials said they don't typically search deleted files when fulfilling public records requests, and that it wasn't clear whether The Oregonian received all documents responsive to its Jan. 9 request.
Outside of PSU, the Oregon Government Ethics Commission also told Shoureshi it was considering an investigation into his behavior, not in response to a complaint but of its own volition, The Oregonian reported in early April.
MORE: Watch PSU officials, police stand by as protester shuts down gun rights talk
IMAGE: hafizi/Shutterstock
Like The College Fix on Facebook / Follow us on Twitter