Opportunity to respond to 'creeping totalitarianism of radical faculty and staff'
Portland State University faculty who have come under campus investigation for their research are skeptical of the administration's recent claim that the "free exchange of ideas is a bedrock principle" of the public university.
They and others are pointing to their experiences, as well as PSU's refusal to remove a cowbell-ringing heckler at a College Republicans event and its preemptive cancellation of a socialist student event because a controversial right-wing leader might attend.
In the wake of President Trump's executive order on campus free speech, PSU President Rahmat Shoureshi published an open letter saying the university already complies with the substance of the order.
Members of the community expect that federal agencies will not carry out "a partisan political agenda" when they decide whether universities such as PSU are honoring the spirit of free inquiry, and thus deserve to continue receiving federal research dollars, he wrote.
"It is encouraging, at least ostensibly, that [Shoureshi] 'strongly supports free speech rights,'" Peter Boghossian, an untenured philosophy professor (below), emailed The College Fix. "We'll have to see how this plays out on campus," particularly if "campus police remove the next person ringing a cowbell at a student event."
Rather than push back on Trump's order, "President Shoureshi should be using this as an opportunity to reassert the critical importance of freedom in the face of the creeping totalitarianism of radical faculty and staff," Bruce Gilley, a tenured professor of political science, told The Fix via email.
"If President Shoureshi was as concerned for free expression as he now claims to be, he would acknowledge his administration's failure to protect the College Republicans' rights and apologize," Stanley Kurtz, who has testified in Congress in favor of federal funding provisions similar to those adopted by President Trump, told The Fix via email.
At least Trump's order has "gotten PSU's attention," the Ethics and Public Policy Center senior fellow continued. "Although Shoureshi may not be a sincere defender of free speech, he is evidently worried that his failure to protect students' basic rights has put PSU's federal research funding at risk."
MORE: Watch PSU officials and cops let a guy with a bell take over CRs event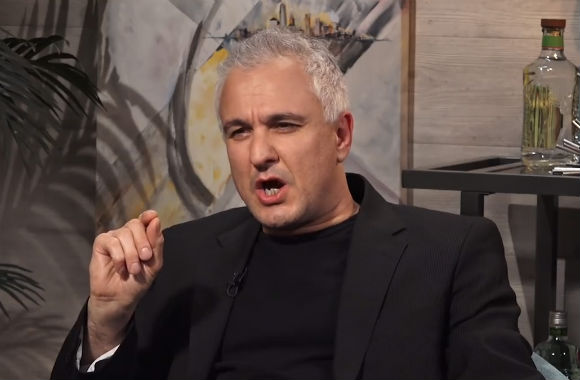 Can't cancel student events 'based on the mere possibility of disruption'
PSU's response to Trump's executive order was not substantially different from many other universities that portrayed it as unnecessary, but the downtown Portland university's recent interactions with student groups opened it to accusations of hypocrisy.
Five weeks before the cowbell incident at the College Republicans' event, campus police prevented the PSU chapter of the International Socialist Organization from holding a climate-change event because the leader of Patriot Prayer, Joey Gibson, said he would attend.
The right-wing group often holds rallies and protests on far-left campuses, including at the University of California-Berkeley. It has been particularly active in Portland, leading to violent confrontations with Antifa activists.
ISO publication Socialist Worker said PSU police cited a Facebook threat made against Gibson by a PSU student in order to cancel the event half an hour before it started, even though organizers told police they planned to keep Gibson and his followers out of the event.
Portland Community College also preemptively canceled a Democratic Socialists of America chapter meeting because Gibson said he would attend, according to the website.
The Foundation for Individual Rights in Education has written to PSU twice in 2019. First, it warned the university that law enforcement can't cancel student events "based on the mere possibility of disruption," and then it questioned PSU's official explanation for why officers didn't remove the cowbell-ringer from the CRs event with gun-rights activist Michael Strickland.
MORE: Making jokes at PSU gets you reported to bias response team
The person who shut down the College Republicans Portland State event then went to the front and blocked the projector so that the speaker couldn't play a video. This continued for more than an hour while police watched. pic.twitter.com/eF3YNraWQ4

— Andy Ngo (@MrAndyNgo) March 6, 2019
"PSU has developed a pattern of allowing a single political activist to send students' expressive rights out to pasture," FIRE wrote in a call to action last month, asking supporters to pressure PSU to abide by its First Amendment obligations.
The university is also violating its public-records obligations, according to FIRE: It demanded "$108 per minute" of possible body camera footage from the canceled ISO event in order to blur faces, and claimed it couldn't technologically extract audio.
Shoureshi's statement to the PSU community following Trump's executive order, sent to all students, does not allude to either incident.
"Portland State University strongly supports free speech rights and responsibilities for students, faculty, staff and the greater community," as guaranteed by the First Amendment, he said. The university has "policies and procedures" to protect "lawful protests and demonstrations, while also protecting the rights of individuals against threats, discrimination and harassment."
The statement also included a link to PSU's frequently asked questions on free speech, protests and safety. It linked a YouTube video by the PBS project Above the Noise about campus hate speech in the context of the First Amendment.
"Members of the university community and outside guests have the right to peacefully protest a speaker, meeting, or event, so long as the event being protested is able to continue without significant or material disruption," the FAQ page says. But "seizing control of a forum for one's own purpose, or directly or indirectly preventing a speaker from speaking, is an unacceptable form of protest."
MORE: PSU says Boghossian violated 'human subjects' rules with grievance hoax
Asked to explain the divergence between Shoureshi's statement and PSU's FAQ page on the one hand, and its refusal to protect the CRs event from a heckler on the other, spokesperson Craig Whitten cited a previous Facebook statement by the university.
It said "the officer used his professional judgment and determined not to threaten or restrain" the cowbell-ringer "so as not to escalate a potentially unsafe situation." (Videos of the disruption show four officers standing by, and at least two of them tell Strickland's supporters they can't stop the heckler, as FIRE noted.)
Whitten then told The Fix he would have "no further comment." He has not responded to a further Fix request for clarity on the inaction toward the heckler, particularly since Whitten previously cited the rules for Smith Memorial Union Building, where the event was held.
Among the behaviors "strictly prohibited" by building policy is "noise that is disturbing to others."
Another spokesperson, Chris Broderick, referred The Fix back to a previous PSU statement that the CRs event was not "shut down and in fact continued after the disruption." According to former Fix writer Andy Ngo, who recorded the disruption, it lasted more than an hour.
Contradicting the portrayal by the Socialist Worker article and FIRE, Broderick said the ISO event was canceled "in consultation with the organizers after threats were made on social media for potential violence." He added that PSU has the right to "regulate the time, place, and manner of speech activities" to protect safety, property and "the continuity of the educational process and business operations."
Unanswered by PSU: whether the death of Jason Washington, a black man shot by campus police last summer (below), played a role in the decision by officers not to "escalate a potentially unsafe situation" with the cowbell-ringer.
Whitten did not answer that query from The Fix, and Broderick did not directly answer The Fix's inquiries on the direct cause for the officers' lack of involvement. No one answered whether PSU had documentation of threats behind its decision to cancel the ISO event, given that a much higher-profile event with controversial former Google engineer James Damore was not shut down despite advance threats.
MORE: PSU activists shut down woman of color for trying to defend cops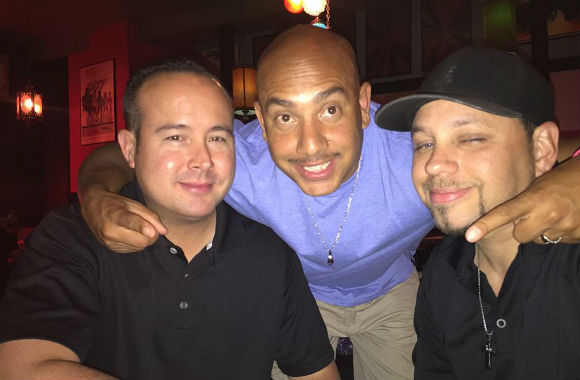 'Shoureshi was rescued by this country from the fanaticism of the Iranian Revolution'
Philip Arola, the leader of the CRs at PSU, told The Fix in an email that Shoureshi's statement, "which funny enough says that disruptions to events are not allowed," was a "meek response" to Trump's order.
The president's statement is a "good step moving forward," but PSU "still needs to squarely address what happened if it wants to learn from these events," Adam Steinbaugh, the FIRE officer who wrote the letters to PSU, told The Fix in an email.
"FIRE has called on Portland State to transparently address the conduct of its law enforcement officers and leadership. They have not done so," he said.
Boghossian, the philosophy professor, remains under PSU investigation for his role in submitting hoax academic papers to peer-reviewed journals to demonstrate that certain social sciences are not rigorous enough. Several journals accepted them.
"At one level the solution is fairly simple," Boghossian told The Fix, referring to how PSU can comply with President Trump's executive order. "If a student is disruptive during a presentation they will be escorted out of the venue and given a warning. If they do it again they will be disenrolled."
MORE: Professors vilified by Left for defending Western Civ are still smiling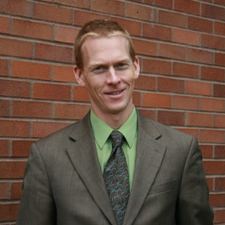 Gilley, the political science professor (left), found himself under investigation by PSU after he wrote an academic paper called "The Case for Colonialism." He disputed the administration's explanation that it was investigating unrelated "discrimination and harassment" claims that had nothing to do with the paper. Officials eventually cleared Gilley.
"President Trump's Executive Order is a welcome and long-overdue message to taxpayer-supported colleges and universities in the country that assaults on freedom in the name of bogus concepts like 'diversity' or 'safe spaces' will no longer be tolerated," Gilley told The Fix.
"President Shoureshi was rescued by this country from the fanaticism of the Iranian Revolution," he continued. "Of all people, he should be the first one to stand up and advance the cause of a free society."
'Even the most heedless administrators will pay attention' when money's at stake
Kurtz of the Ethics and Public Policy Center, who co-authored model state legislation on campus free speech, called the university's inaction toward the cowbell-ringer "atrocious and inexcusable."
But Shoureshi's statement is a sign that President Trump's executive order is working as intended, and "has the potential to bring about a significant shift in the behavior of colleges and universities," Kurtz told The Fix.
Even before knowing how federal agencies will enforce the order and how universities will respond, Trump's order shows that "even the most heedless administrators will pay attention once they know their school's federal funding is on the line," he said.
The cowbell incident is a reminder to state lawmakers that they should not cede the issue to the White House, according to Jonathan Butcher, a senior fellow at the Goldwater Institute, which co-authored the model legislation with Kurtz.
They should instead require public colleges and universities "to adopt mission statements that acknowledge the importance of free speech," Butcher told The Fix in an email. He wrote an essay for the Heritage Foundation about the executive order in the context of the PSU cowbell incident.
State legislation should also ban "sanctions" on members of the community who "take positions contrary to a stated university position," Butcher said, such as faculty or students who write columns or speak publicly in opposition to the university's official view.
University leaders need to be prepared to consider consequences for those who go beyond demonstration and protest, to actively interfering with someone else's rights to speak and listen, he said. Suspension and expulsion have to remain options to deter the most disruptive protests.
MORE: Kurtz says cut their funding if they won't pledge to support free speech
IMAGES: Andy Ngo/Twitter, The Rubin Report/YouTube, Jason Washington/Facebook
Like The College Fix on Facebook / Follow us on Twitter