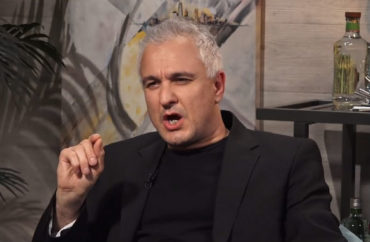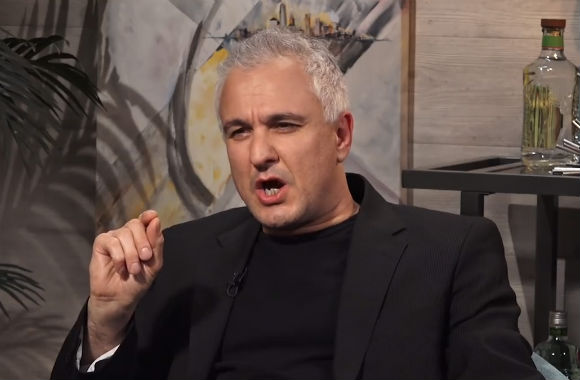 OPINION
It's not often you find a freethinking atheist professor getting supportive letters from religious conservatives, yet we live in strange times.
Peter Boghossian shows me a lengthy list of emails on his phone, at least 50. He says for the ones he has read, they're all positive.
"'First of all, Peter, let me say we're not on the same team. I'm a devout Christian,'" he reads from one, pausing. "I get so many of those."
He continues reading: '"You have a right to your opinions as I do mine. For example, I find Pascal's Wager [in favor of God's existence] quite persuasive. Enough of that. I hear the knuckleheads in Portland are giving you grief for exposing their foolishness […] If there's anything I can do let me know. This grievance study stuff has to stop.'"
The Portland State University philosopher, who lacks tenure and may not have a job by the end of the academic year, has hit a nerve with ordinary people – the "normal non-public intellectuals," as he calls them.
"They're sick of being bullied, being pushed around, being told they're racist, bigots, transphobes, misogynists, whatever," he tells me. His unexpected fans identify with how he's being treated for poking the bear of "grievance studies."
MORE: The story behind the 'grievance studies' hoax
"I've been overwhelmed by it," he continues. "The vast majority of these letters are well thought out and considered."
He's less sure that his own peers will show the same thought and consideration when they judge whether he committed research misconduct by successfully publishing ridiculous papers in several academic journals.
As they consider his fate, I want to raise my voice as a PSU student who has spent time with Boghossian, both before and after this hoax project.
A fantastical shadow looms over this public university, whose mission includes "community engagement" and "global impact," as it contemplates using the full extent of its power to punish a professor for exposing the shoddy research standards in certain academic fields.
Those of us who stand for critical thinking, intellectualism and a rigorous peer-review system should raise our voices against PSU's inquisition against Boghossian.
MORE: Hoax trio gets woke version of 'Mein Kampf' published in feminist journal
Finally sat down with @peterboghossian and @ConceptualJames to discuss their massive Sokal Hoax and the future of academia: https://t.co/aCZEVrtFMk

— Dave Rubin (@RubinReport) February 18, 2019
'I understand the pressure they're under'
The "grievance studies" project, carried out with mathematician James Lindsay and Areo editor-in-chief Helen Pluckrose, was not the first time Boghossian tried to engage with those who embrace identity-based politics.
After he and Lindsay successfully published a proto-grievance studies paper, the "Conceptual Penis" hoax, Boghossian invited the women's studies department to attend his event with fired Google engineer James Damore. Two professors said no and three didn't respond, he said. He invited gender and women studies professors to talk to him, Lindsay and Pluckrose after the Damore event. They declined.
He has always sought to bring intellectual discussions and free thought to PSU's grounds, as even self-identified socialist students have recognized.
The point of the grievance-studies hoax was to test the rigor of peer review in social sciences and humanities publications around the world. According to Mark McLellan, vice president of research, he's under investigation for "research misconduct," which includes failure to obtain Institutional Review Board approval for the hoaxes and data fabrication.
MORE: Protesters fail to shut down Damore event at PSU
Yes, Boghossian and his colleagues did not actually carry out a study that determined men should be leashed because of rape culture among dogs. But the fact that this paper and six others were published – and praised effusively in reviewers' comments – showed how easy it was to push through a "grievance study" without any true work.
Another paper accepted for publication, "Going in Through the Back Door," argued that straight men should put objects in their anus in order to cure their transphobia. One reviewer for Sexuality and Culture called it "important, timely, and worthy of publication … this paper is so rich and exciting, I'm just overwhelmed by so many new questions—which is a sign of a marvelous paper!"
Not long after they revealed the hoax, the PSU Vanguard student newspaper published a hit piece on Boghossian, comparing him to a snake-oil salesman. Eleven of his anonymous colleagues wrote a letter to the editor claiming that he showed his "less-than-collegial attitude through his hoaxes" and, with no evidence, that he "has actively targeted faculty at other institutions," directing "online trolls" to attack them.
These nameless critics of Boghossian, who correctly terms them "cowards," should feel a wave of shame hit them. He has clearly done more in to help gender, race and sexuality studies than those cowards who attempted to call him out, by testing these fields the same way engineers test the resiliency of bridges – Boghossian's analogy for the project.
MORE: Socialist students defend Boghossian against witch hunt
The philosophy professor hopes that his peers on the investigation committee will see the "context" of his project and exonerate him of all charges.
"I understand the pressure they're under," he told me:
Like the piece in the Vanguard, you have at least 11 of my colleagues writing an anonymous smear piece that pictures me as this grotesque villain and tells us to speak directly to the students undermining their education and the quality of their education, etc. I'm sure they're putting pressure on the administration, along with all the other people in the grievance-studies industrial complex putting pressure, and their sympathizers.
If he had an audience with his critics, he would tell them that "exploring the issues of race, gender and sexuality are extraordinarily important and they're not rigorous right now," Boghossian said. "It's important that we do it with integrity and we don't put them before truth."
MORE: Fake fire alarm backfires at Boghossian event at PSU
IMAGE: The Rubin Report/YouTube
Like The College Fix on Facebook / Follow us on Twitter