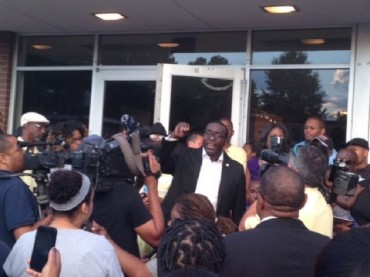 The rush to judgment – and bad decisions – continues this week regarding the death
of Ferguson, Mo., teenager Michael Brown.
Kyle Olson of EAGnews reports:
SELMA, Ala. – A 6th grade teacher has reportedly been placed on paid administrative leave after having her class conduct a reenactment of the shooting of Ferguson, Missouri teen Michael Brown.

The Selma Times-Journal reports the Brantley Elementary School teacher, whom the district refused to identify, had students reenact the incident – apparently according to media accounts – as well as "research how many times Brown was shot and where he was shot."
The teacher has since been put on paid administrative leave as campus leaders conduct an investigation, the Times-Journal reports.
The top comment under the article reads: "How can you re-enact an event that has so many varying accounts? You can only enact that teacher's view, which is no re-enactment at all, only an indoctrination."
Like The College Fix on Facebook / Follow us on Twitter
IMAGE: Main, Christopher White; Inside, Thomas Hawk