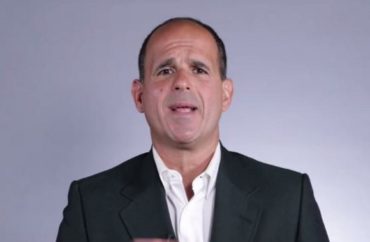 Playtime's over, kids.
Get a job. Get your own place.
So says Marcus Lemonis, the brilliant billionaire businessman guru and mastermind behind the hit CNBC television series "The Profit."
In a message to millennial grads, he tells them to "get any job you can find" and "don't live with your parents."
"Your parents would probably love to have you back," Lemonis said. "Your mom would love to do your laundry. Do your own damn laundry. Cook your own food and get your own job and pay your bills."
It would seem this is indeed the type of advice that needs to be doled out to today's grads.
In 1975, just 26 percent of adults lived in their parents' home, while last year stats showed "the proportion of 18-34 year olds living with their parents went up to 31 percent, becoming the most common living situation," Business Insider reports.
In a video on CNBC, Lemonis advises grads to get a place with a bunch of friends and find a way to make it work.
"My best advice for the graduating class of 2017 would be don't stay home too long," Lemonis said, noting those who can't find a great job right out of college should take what they can get, even if it pays only $12 per hour.
"It's better than you sitting at home making zero dollars," he said.
Like The College Fix on Facebook / Follow us on Twitter
IMAGE: CNBC screenshot
Like The College Fix on Facebook / Follow us on Twitter