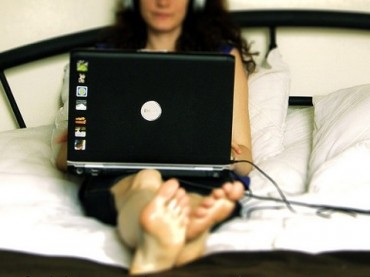 Oxford University has decided to let students take a final exam at home — and they've switched it from a test to an essay — to help women do better on it, several newspapers in England report.
Apparently women do better at take-home style assignments while men, so-called risk takers, do better in the stressful test-classroom environments, so to close the achievement gap Oxford officials have decided to give women a home-court advantage.
"One of the university's five final-year exams will be replaced by a paper that can be completed at home," the Daily Mail reports. "Figures showed 32 per cent of women scored the highest grade in history at Oxford compared to 37 per cent for men."
The change is slated to begin this fall to narrow that percentage difference and "close the gap with the number of men getting top degrees," The Times reports.
But some have cried foul.
"Oxford University has been blasted for its 'insulting' decision to allow students to sit exams at home in an attempt to close the gender gap, as a leading historian warns that the decision implies that women are the 'weaker sex,'" the Telegraph reports.
Historian Amanda Foreman told the newspaper she is glad they are taking the matter seriously but "it is so insulting. You are saying that the girls can't take the stress of sitting in the exam room, which does raise one's anxiety levels. I don't think girls are inherently weaker than boys and can't take it."
A spokesman for Oxford University told the Telegraph that the take-home exam will "challenge" students and that it's part of a larger effort to broaden the history course. Students had also complained the history curriculum was too "white," the newspaper reports.
Like The College Fix on Facebook / Follow us on Twitter