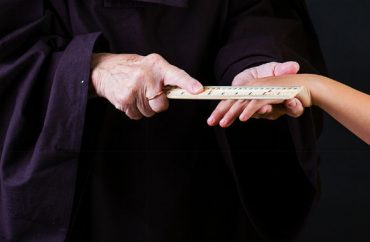 UW chancellors must report when they don't severely punish disruptors
University of Wisconsin campuses already have the authority to punish students for "disorderly or violent conduct" under state law. But they have apparently been using it sparingly when it comes to disruptions of controversial events.
The UW System Board of Regents approved a so-called three strikes policy Friday that mandates expulsion for students found thrice responsible for "violent or other disorderly misconduct that materially and substantially disrupts the free expression of others," the Milwaukee Journal Sentinel reports.
Two findings of responsibility would require suspension. The policy is not specific for a first offense, simply saying "protests and demonstrations that interfere with the rights of others to engage in or listen to expressive activity shall not be permitted and shall be subject to sanction."
The UW System has been under scrutiny by state lawmakers owing to incidents including disruptions of an event featuring conservative pundit Ben Shapiro.
Regent Robert Atwell said the policy is intended to "preserve" free expression "and to make clear to those who would suppress it that we intend to recover the ability to talk to people with whom we disagree." Wisconsin Superintendent of Public Instruction Tony Evers, the only dissenting vote on the board, said the policy would actually have a "chilling" effect on expression, according to the Journal.
As an interim measure until "legislatively required changes to state code are complete," the chancellor of each campus must tell the regents when they "do not suspend or expel a student found responsible for disrupting a campus speaker."
Two state Democratic lawmakers said Thursday the policy was "constitutionally infirm" but they did not specify what exactly violated the state or federal constitution. At a news conference, Sen. LaTonya Johnson said the policy "will give comfort to people coming to our campuses preaching hate" and punish those "who stand up to hateful rhetoric and actions."
Read the article and policy.
h/t The Chronicle of Higher Education
MORE: Wisconsin Republicans introduce campus free speech bill
MORE: Lawmakers propose free speech center at UW
IMAGE: Mat Hayward/Shutterstock
Like The College Fix on Facebook / Follow us on Twitter