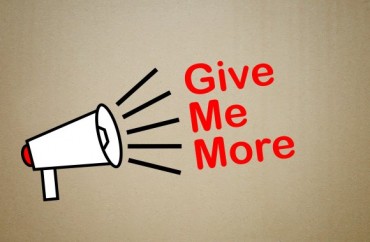 The Princeton University Black Leadership Coalition has sent a report to university officials calling for "sweeping policy changes to improve quality of life for students of color."
According to The Daily Princetonian, the BLC's "Climate Report" utlizes roughly 100 anonymous black student anecdotes about racism to make 14 demands.
The demands are based on seven "themes" such as "Elitism and Exclusivity," "Use of Racial Slurs" and "Perceived Threat and Dehumanization of Blackness."
The student accounts were compiled via a social media campaign dubbed "Share Your Story." Even though the anecdotes are anonymous, to "protect [students'] identities" the BLC did not include them in the public report.
The DP, however, was given permission to print one of them with redactions, along with a note stating it could verify the authenticity of the story. This particular anecdote blames Princeton officials for the racism a student experienced while studying abroad:
I was sent into an anti-Black Country with no specific warning or orientation of what this would mean for me. In [REDACTED] I was constantly stared at, sexually harassed, discriminated against, had my picture taken, and was even called a n****r slave. I also witnessed blackface in a parade where everyone was cheering for it.
The BLC's demands include:
— Create clear and just disciplinary protocols to be taken in cases of racial harassment, hate speech, etc. by enacting a policy change to "Rights, Rules, and Responsibilities".

— Increase faculty diversification to more accurately represent national demographics and ensure that student performance can be maintained equally for all.

— Create centrally located affinity spaces (e.g., African American center in Frist similar to LGBT center and Women's Center) to ensure a safe, accessible, and protected environment for BIPOC students who carry disproportionate feelings of isolation.

— Invest in the betterment of neighboring areas of color (e.g., Trenton, Newark) through community service programs and an allocation of funds.

— Divest from any police and law enforcement to demonstrate support for anti-racist policing.

— Create and fund a new research center, similar to American University's "Antiracist Research & Policy Center", with the sole mission of analyzing and dismantling racism in all its forms. This could both commit the university to anti-racism as a long term value and help keep Princeton at the forefront of solving the world's most complex and pressing issues.
The insistence that "student performance can be maintained equally for all" is part of the belief system of now-immensely popular anti-racist educator Ibram Kendi. The founder of American University's Anti-Racist Research and Policy Center proclaimed early last year that "racists believe unequal societies [and] racial disparities stem from unequal peoples" whereas "antiracists believe that the racial groups are equal."
Any differences among racial groups, Kendi said, "must be the result of [racist] policies. It is that simple."
Read the DP article and BLC report.
MORE: Petition demands removal of allegedly 'anti-black' professors
MORE: California faculty union demands free tuition for black students
IMAGE: dzaky murad / Shutterstock.com
Like The College Fix on Facebook / Follow us on Twitter