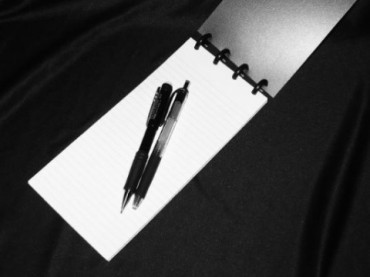 Wow – the editor of The Princetonian campus newspaper has a strong message for his peers – the news media is not there to push their politically correct agenda.
In a letter from the editor this week, the outgoing editor-in-chief of the campus paper called out his fellow students, declaring "I have been surprised by the retaliation some of our writers have had to face not from angry administrators but from their peers, other students who did not appreciate stories that negatively portrayed certain aspects of student life on campus."
Editor Marcelo Rochabrun went on:
I was taken aback that most of the pushback against the paper this year came from other students rather than from the administration …

A vocal minority of the student body has come to expect a paper that, if it does not properly advocate for the interest of the students, at least presents a semblance of solidarity with its peers. In short, that we play nice when we discuss one of our own. One particular comment on a recent arrest story was symptomatic of this thinking, a student wrote: "It's amazing to see student publications more concerned with disgracing their student body than actually publishing thought provoking news."

Here at the 'Prince,' our reporters try to be journalists first, students second. Our stories are not attacks against our peers or attempts to disgrace them, but an attempt to provide prompt, relevant information to the University community even when the content of our stories may afflict some of our readers, such as those who are personally close to the story, those who feel we ought not to tarnish Princeton's reputation or those who will not be portrayed in a positive light. In addition, we treat all of our sources like who they are: adults. We have no deference to our peers and we have no deference to administrators.
It's nice to see a student stand up for common sense and put the smack down on hypersensitive peers.
h/t: Business Insider
Like The College Fix on Facebook / Follow us on Twitter
IMAGE: GrafixTek/Flickr