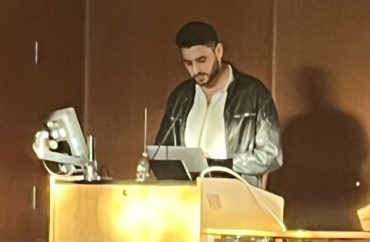 It 'does not issue statements,' English department said, in response to request
PRINCETON, N.J. – Forty-one Princeton University undergraduates have signed a letter requesting the English Department condemn the "anti-Jewish bias and remarks" of a Palestinian writer and activist who recently spoke at the Ivy League campus. The department has declined.
The students did not seek to cancel his talk nor demand the English Department retract its sponsorship of the Feb. 8 event.
Rather, the students asked in their Feb. 5 letter that the department "denounce a speaker committed to disseminating hatred, libel, and calls to violence against Jewish members of the University community."
Princeton hosted writer Mohammad El-Kurd for the event "On 'Perfect Victims' and the Politics of Appeal," according to the university website.
El-Kurd called "Zionist settlers" "sadistic barbaric neonazi pigs" on Twitter in June 2021: "I don't care who this offends, they have completely internalized the ways of the nazis."
El-Kurd describes himself as a "writer from occupied Jerusalem" in his Twitter bio. He is the Palestine correspondent for The Nation, a progressive publication.
"El-Kurd has a demonstrated history of repeated anti-Jewish bias and remarks, including comparisons between those who support the Jewish State of Israel and Nazism and the glorification of terrorism," the Princeton students' letter reads, referencing the tweets and other writings.
Zionist settlers are starting fires all over Sheikh Jarrah. These are the sadistic barbaric neonazi pigs that claim to be indigenous to our land. #SaveSheikhJarrah pic.twitter.com/dcgbz437no

— Mohammed El-Kurd (@m7mdkurd) June 21, 2021
Zionist settlers are starting fires all over Sheikh Jarrah. These are the sadistic barbaric neonazi pigs that claim to be indigenous to our land. #SaveSheikhJarrah pic.twitter.com/dcgbz437no

— Mohammed El-Kurd (@m7mdkurd) June 21, 2021
"El-Kurd has also praised the Second Intifada, a wave of violence against Israeli civilians between 2000-2005 that included horrific suicide bombings, shootings, and stabbings that murdered, dismembered, and maimed thousands on public transport, in restaurants, and other public locations around the country," the letter stated.
"El-Kurd has also made outlandish claims that echo the execrable historical blood libels against Jews that characterized medieval times…in his book, Rifqa, he wildly asserts the baseless charge that 'they [Israelis] harvest organs of the martyred [Palestinians], feed their warriors our own,'" it continued.
The quote from "Rifqa," a poetry collection, refers to the following lines: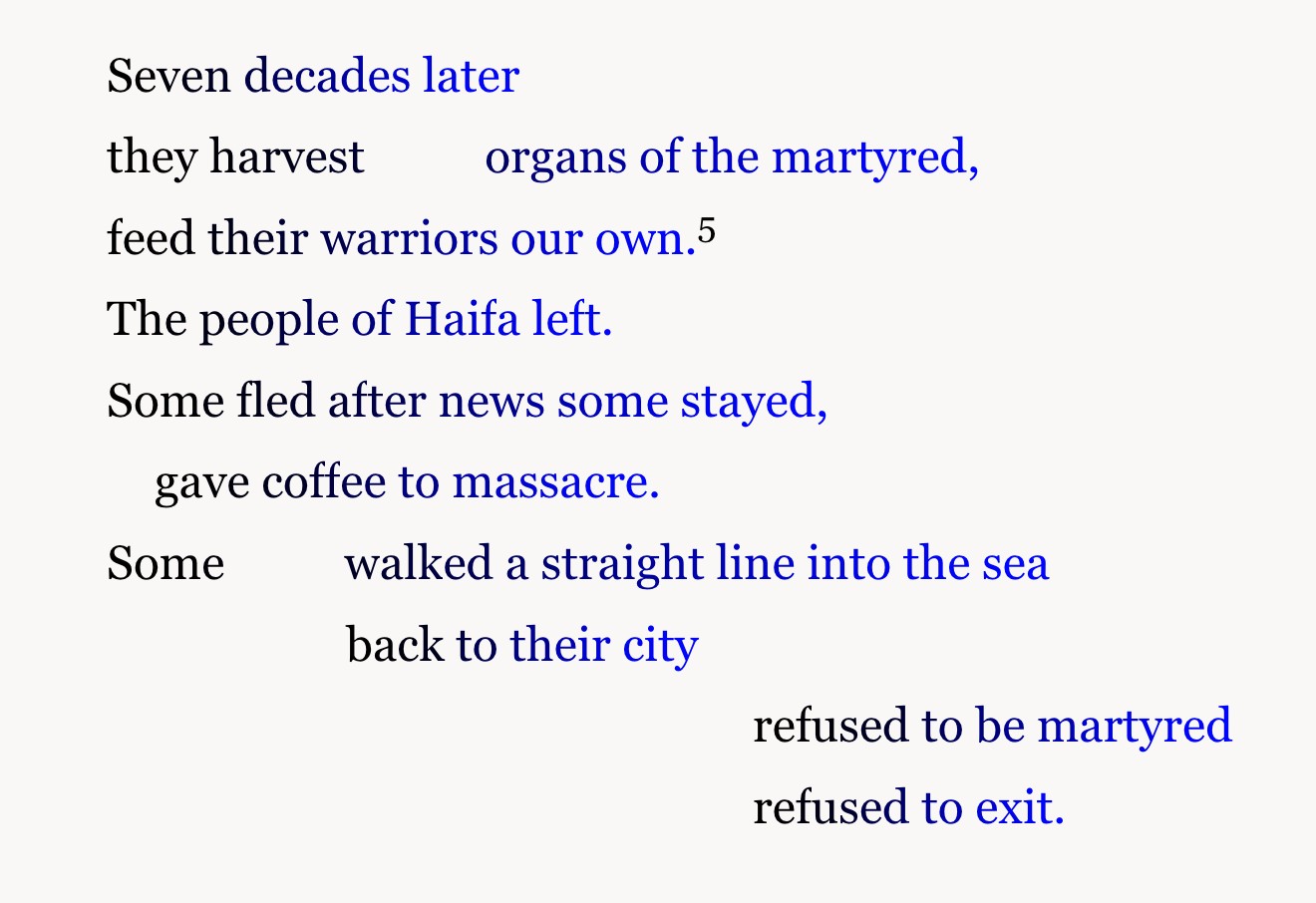 The third line printed above includes a footnote directing readers to a NBC news story from 2009, which stated that Israel admitted that its forensic pathologists used organs from some dead bodies, including those from some deceased Palestinians, without family permission.
Nonetheless, "even a cursory analysis of his social media and his book 'Rifqa,' reveals an indisputably troubling pattern of rhetoric and slander that ranges far beyond reasoned criticism of Israel," the Anti-Defamation League stated in a profile of the activist. "It is unvarnished, vicious antisemitism."
'Ethnic cleansing' is 'inherent to Zionist ideology' El-Kurd said in Princeton talk
The Princeton University English Department co-sponsored the event with the Princeton Committee on Palestine, an undergraduate organization that supports an independent Palestinian state.
In his hour-long speech before an audience of approximately 250 people, attended by The Fix, El-Kurd argued that Palestinians "exist in a false dichotomy" in the media as either "victims or terrorists," and the "victims" profiled are expected to meet "prerequisites," such as being children or women.
In addition to denouncing the media portrayal of Palestinians, El-Kurd criticized the Jewish state of Israel.
"The ruins of countless villages provide the material evidence of calculated ethnic cleansing," El-Kurd said, adding that "ethnic cleansing" is "inherent to Zionist ideology."
"I just want to say thank you very much for giving a master class in how to be an anti-Semite with humor," Rabbi Eitan Webb yelled during the question-and-answer period. Webb has been a Jewish chaplain at Princeton University since 2007.
"When I am on stage, I have little to no tolerance to Zionist ideology because I want to set a cultural sentiment in which, you know, rhetoric of ethnic cleansing [and] rhetoric of displacement is completely unacceptable," El-Kurd said in response to a question asking how to interact with Jews who are critical of Israel but "may also have Zionist tendencies."
Duke University's student government voted in March 2022 to give over $16,000 to sponsor an event that month featuring El-Kurd, The College Fix reported that month. El-Kurd has also spoken at Harvard.
Princeton letter asks department to denounce, not cancel event
The students' letter requests that the department work with Jewish campus organizations to host another event that would "bring healing to the Jewish community for the harm the department has caused."
The letter references The Chicago Free Speech Principles, most of which the Princeton faculty adopted in 2015.
Princeton "guarantees all members of the University community the broadest possible latitude to speak, write, listen, challenge, and learn," "except insofar as limitations on that freedom are necessary to the functioning of the University," according to its statement. There are narrow exceptions, such as defamation, threats, and harassment.
The letter also cites that the university President Christopher Eisgruber emphasized "mutual respect, empathy, and careful listening" in his address on free speech to incoming freshmen, and the letter suggests El-Kurd "demonstrably fails to meet these standards, choosing to viciously malign the Jewish community with little regard for truth and civil discourse."
Some students refrained from signing the letter on the grounds that university departments should not issue statements.
"The English department made a mistake by hosting El-Kurd, as his anti-Semitic comments and lack of academic background make clear, however, it would be a further mistake for the department to issue a statement condemning the event and the speaker," Alba Bajri, president of the Princeton chapter of the Federalist Society, told The Fix in an email.
"Students do not need the university to dictate to them what is true, what is acceptable, or what is deplorable; they can make those conclusions for themselves."
A response from English Department Chair Jeff Dolven, published in full on The Princeton Tory, declined to condemn El-Kurd on the grounds that "the Department as a whole does not issue statements" and "it is an important principle for us that neither I nor anyone else among us attempts to speak for a diverse collective."
"The University is in fact now reviewing its guidance on the propriety of departmental statements," Dolven wrote in an email to The Fix. "Our current policy in English is not to issue collective statements. When the review is complete, it will be an occasion to assess our current policy and our past actions together."
Dolven sent a nearly identical response in an exchange with Princeton undergraduate Myles McKnight, which is published in The Princeton Tory.
However, the Princeton University English Department website features a "Statement on Anti-Racism," which Dolven signed.
"We strive for active anti-racism in our classrooms and our scholarship as a means of raising awareness and changing consciousness. We seek to investigate racist beliefs and practices with rigor and compassion," according to the statement.
MORE: Princeton used Title IX to block student from covering anti-Israel protests: op-ed
IMAGE: Abigail Anthony for The College Fix
Like The College Fix on Facebook / Follow us on Twitter