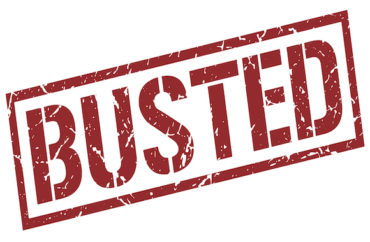 At least 21 students turned in wrong answer from Slader: report
A teacher's assistant at Princeton University employed an innovative tactic to catch cheaters.
In a linear algebra class at the Ivy League school, the TA posted a false solution on Slader, an online platform that provides crowdsourced answers to college math textbooks and other subjects.
Students who turned in the false answer were identified as cheaters, the Daily Princetonian reported, noting using the cheat sheet website is not allowed.
The measure was employed after Princeton had moved to remote learning due to the COVID-19 pandemic, and students were completing problem sets from their homes instead of in class. The Princetonian reported that at least 21 students were referred to university officials for "academic integrity violations in relation to a MAT 202 problem set due in mid-April."
The tactic did not sit well with one student who was accused of cheating, anonymously telling the Princetonian that they didn't "think a TA should ever do this, or ever take this power."
"They don't have that position … That's the position of professors, teachers, COD, other people. A TA is not there to create whatever traps for students and allow this to happen, and it seriously affects the trust that students could have," the student said.
The class was taught by Jennifer Johnson, a senior lecturer of mathematics at Princeton.
Her TA had edited the answer on Slader for problem 23 of section 8.1 for the page of the fifth edition of "Linear Algebra with Applications."
From The Princetonian article:
Of the 21 accused students the 'Prince' learned of through obtained COD documents, all 21 were suspected of a violation related to problem 23. Eighty-one percent of these students did not have any listed comments for the other three questions, meaning that 17 of these 21 students were flagged solely for the question that the TA answered incorrectly on Slader.

"If that's written by a TA, you can't say that's peripheral," an accused student said to the 'Prince' in reference to Johnson's May 16 email.

Johnson stressed in her May 8 Blackboard post that the violations came "despite clear instructions and multiple warnings." She had previously warned students that course instructors had observed likely violations of academic integrity. …

The collaboration policy for the course stated, "Solutions copied from an online solution manual are a violation of the expected standard of academic integrity."
MORE: University will permit students to erase cheating violations from their records
IMAGE: Aquir / Shutterstock
Like The College Fix on Facebook / Follow us on Twitter