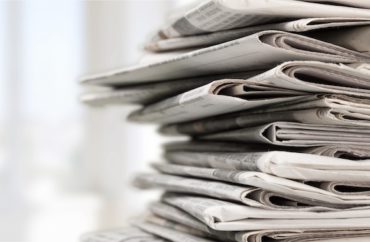 A lecturer within the University of Georgia's school of ecology has advised his students to cite "reliable sources" such as CNN and The New York Times and to avoid sources such as Fox News and One America News Network.
In his email to students, Scott Connelly put Fox News and One America News in the same category as the National Enquirer, calling them "questionable."
"For this assignment," students were told, "please do an internet search, or rely on information from reliable news sources that you already read (factually reliable news sources include media such as BBC, CNN, NYTimes, ABCNews, etc. Please do not draw from questionable news sources such as National Inquirer, Fox News, OAN, blogs, etc.)."
The email was obtained by Young America's Foundation, which reports the assignment asked students to "find a news story related to technological developments in sustainable energy."
When YAF's Kara Zupkus asked Connelly about the direction he gave his students, he replied that if students could find an "appropriate article from any news source they may use that, although it would be much easier to complete the assignment in a reasonable amount of time if students start with the reliable news organizations I suggested, which have run countless articles that are scientifically factually correct and also address the topic we are studying."
He also denied his suggestion to students had anything to do with a bias against conservative news outlets, and challenged Zupkus to find a "suitable articles from OAN" that addresses the topic.
Read the YAF report here.
MORE: Professor says Fox News and GOP are 'existential threats' to country
MORE: Professor calls Fox News 'terrorists' in latest tweet
MORE: Professor told students to block Fox News on parents' TVs
IMAGE: Shutterstock
Like The College Fix on Facebook / Follow us on Twitter