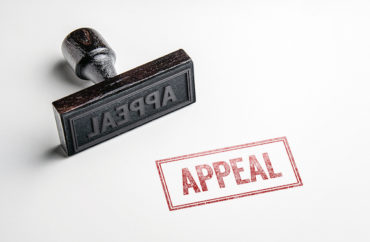 'Professors don't give up their First Amendment freedoms'
A professor who sued his university for attempting to force him to conform to transgender ideology, and whose lawsuit was subsequently dismissed by a district judge, has appealed the dismissal of the suit, arguing again that he should not have to adopt LGBT ideological standards in his own classroom.
Nicholas Meriwether sued Shawnee State University in 2018 when it told him he could no longer refer to a male student with male pronouns; the student identified as female and had requested to be addressed as "she/her," which Meriwether had refused to do. The school said at the time that Meriwether could either use the student's preferred pronouns or forego all pronouns for all students, neither of which the professor was willing to do.
The instructor argued in a lawsuit brought against the university that it was violating both his constitutional rights and his employment contract by ordering him to effectively comply with the student's LGBT demands. Last month, U.S. District Judge Susan Dlott dismissed that lawsuit, arguing that his manner of addressing students did not constitute "protected speech" under the United States Constitution.
Now Meriwether is appealing that decision, The Christian Post reports, hoping to have an appeals court reverse the district judge's earlier dismissal:
Meriwether is being represented by Christian legal group Alliance Defending Freedom, which specializes in religious liberty and First Amendment law.

"Professors don't give up their First Amendment freedoms simply by choosing to teach," said ADF Senior Counsel Travis Barham, in a Thursday statement.

"Public universities have no business trying to force people to express ideological beliefs that they do not hold. Dr. Meriwether remains committed to serving all students with respect, but he cannot express all messages or endorse all ideologies. When the university tried to force him to do this and then punished him for exercising his rights, it violated the First Amendment."
Barham claimed that the district judge, in dismissing the earlier case, "misinterpreted and misapplied the law" in question.  Meriwether had also argued that the school violated his academic freedom and his right to determine his own pedagogical methods.
MORE: Judge upholds compelled speech of professor who refused to call male student 'Miss'
IMAGE: Castleski / Shutterstock.com
Like The College Fix on Facebook / Follow us on Twitter