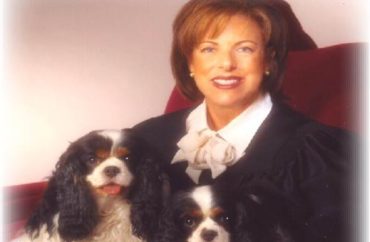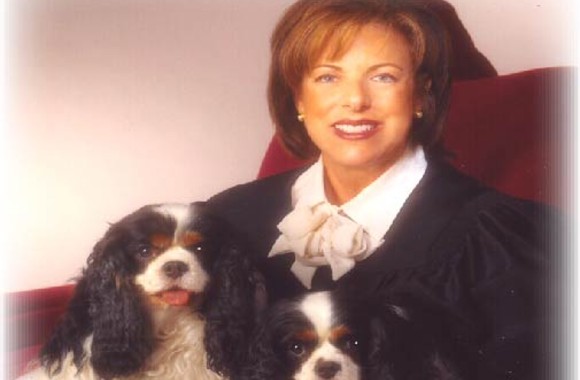 Calling a man a woman 'is to participate in a specific political and social activity'
One paragraph.
That's all it took for U.S. District Judge Susan Dlott (right) to tell Nicholas Meriwether he had to violate his conscience in order to placate his students at Shawnee State University.
In a three-page order last week that mostly recited the background of the professor's First Amendment lawsuit against the taxpayer-funded institution's compelled-speech policy, the jurist conclusorily alleged that "the manner by which he addressed" a transgender student was not protected speech:
Further, he did not plead facts sufficient to state a claim for a violation of his right to free exercise of religion, for a departure from religious neutrality [under the Supreme Court's Masterpiece ruling], or for a violation of his rights to due process or equal protection.
Shawnee State characterized Meriwether's quarter-century practice of addressing students as "miss" or "mister" as a "teaching method" that was not constitutionally protected, as opposed to his speech as "an academic on a matter of intellectual debate."
Using preferred gender pronouns in the class, however, is precisely an intellectual debate, as illustrated in a New York Times article this week that notes the practice was adopted this year at Harvard's Kennedy School of Government but remains contested among faculty across America.
Meriwether also alleged the university violated its contract with the professor and the collective bargaining agreement with his union, ignoring protection for his "miss" and "mister" practice under three contract grounds: academic freedom, pedagogical techniques and "matters of public concern."
MORE: Shawnee State says it can threaten professor for using wrong pronoun
The Ohio university didn't just order Meriwether to address transgender student Alena Bruening (left), a biological male, as a woman, but banned the professor from even telling students that he was being compelled to use the student's preferred pronouns.
Bruening allegedly threatened Meriwether, prompting him to ask for security personnel to be near his next class and to report the incident to the dean of students. Roberta Milliken (below right), dean of the College of Arts & Sciences, blamed Meriwether for the incident, he said.
Judge Dlott accepted a lengthy "report and recommendation" issued last fall by Magistrate Judge Karen Litkovitz, who determined his practice of addressing students was "pursuant to his official duties as a public employee," not as a citizen.
Litkovitz had to explain away contrary rulings by her own federal appeals court, the 6th Circuit, to find that gender identity is not a "public concern" whose discussion is covered by the First Amendment in the classroom context.
Because her bosses at the 6th Circuit said a teacher's "curricular speech … ordinarily covers" matters of public concern, and "classroom instruction will often fall within" the Supreme Court's conception of public concern, Litkovitz required that Meriwether prove that there's a "presumption" that his curricular speech is a matter of public concern.
The professor, however, told the court that his practice of addressing students was inescapably a matter of public concern – to "foster an atmosphere of seriousness and mutual respect that is befitting the college classroom" and will prepare his students for the world after graduation.
Litkovitz judged that Meriwether's practice was "only of personal interest" because it "did not implicate the broader social concerns" around gender identity. The jurist held it against Meriwether that he didn't give a speech to his students about why he refuses to address biological males as females and vice versa, which meant they lacked "the context and form" of his practice.
MORE: Shawnee State sued for threatening prof who refused to call male 'Miss'
Even if students understood Meriwether's point, he was simply "acting on and conveying his personal beliefs and views about gender identity" to a "captive audience," not "sharing ideas or inviting discussion" on the issue, Litkovitz (left) said.
Nonbinary Federalist writer Chad Felix Greene summarized Litkovitz's other points, including that the professor was not "compelled" to call Bruening "miss" because the university gave him an alternative: no pronouns for anyone, only last names. (Bruening rejected this offer when Meriwether suggested it.)
Being required to use preferred pronouns does not cross the "reasonable person" standard in religious liberty law, and the university's antidiscrimination policy is "neutral."
"Most shockingly," Greene wrote, "the court upheld the university's position that it could not accommodate the professor due to his religious objection, as it would then be required to make similar accommodations for racist or sexist views as well":
Strangely, the court determined Meriwether faced no form of discrimination for his religious beliefs after his superior openly laughed at his concerns during their meeting and compared his views to those of racists. Meriwether also could not prove other faculty who opposed gender identity accommodations had been treated differently than he had been. Essentially, because the university would have disciplined all faculty refusing to use preferred pronouns equally, the court decided no discrimination was present.
The writer scoffed at Litkovitz's analysis, upheld by Dlott:
For a person to refer to a man with female pronouns, names, or titles is to participate in a specific political and social activity. To do so is to explicitly state, in public, that one accepts and promotes gender identity as a valid and legitimate reality. This is far from neutral.
The Alliance Defending Freedom, which represented Meriwether in court, told The College Fix Thursday it had not yet decided how to proceed in response to Dlott's Feb. 12 order.
Its lawyer Travis Barham told the Associated Press Monday that it was evaluating next steps: "Public universities have no business compelling people to express ideological beliefs that they don't hold."
Read the report and recommendation, order and Greene's analysis.
MORE: Shawnee State bans 'racial' and 'offensive' discussions on campus network
IMAGES: U.S. government, Shawnee State University
Like The College Fix on Facebook / Follow us on Twitter