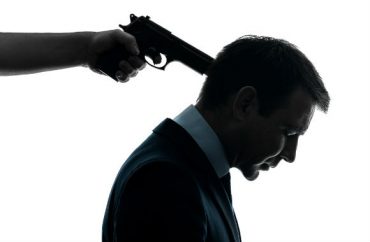 Student called him a misogynistic slur, threatened to get him fired
Shawnee State University is violating the constitutional rights of a professor by threatening to punish him for not using feminine pronouns with a biologically male student, according to a new federal lawsuit.
The Ohio public university is also violating its contract with Nicholas Meriwether, and by extension, its collective bargaining agreement with the union, his lawyers at the Alliance Defending Freedom argue.
Administrators put a warning in the philosophy professor's personnel file and threatened him with "further corrective actions" for not addressing students by their preferred pronouns.
A transgender student had approached Meriwether after class, demanding the professor address him with feminine pronouns after being called "sir" on the first day of Meriwether's political philosophy class.
The professor has addressed students for more than 25 years by their last name and title, such as "mister" or "miss," as well as "sir" or "ma'am," in order to "foster an atmosphere of seriousness and mutual respect that is befitting the college classroom," the suit explains.
Alena Bruening called Meriwether a "cunt" after the professor said he was "not sure he could comply" with the pronoun demand, got "in his face in a threatening fashion" and threatened to have him fired.
Not allowed to tell students his speech was compelled
Meriwether asked for security personnel to be near his next class because of Bruening's threatening manner, and reported the incident to the dean of students. (Bruening had no other problems in class the rest of the semester, "participated frequently" and received a "high grade" from Meriwether.)
Roberta Milliken, acting dean of the College of Arts & Sciences, then told Meriwether to simply refer to students by last names only and remove "all gender references." The professor said that would not only undermine the "serious pedagogical environment" he's creating:
In addition, it is unreasonable, impractical, and impossible either to remove all pronouns from one's speech when leading class discussions or to keep track of which pronouns to use for each student, especially when the possible pronoun options are so numerous and a student's preference could change at any time.
The transgender student was not satisfied with Meriwether's proposed exception – to simply call the student "Bruening" – and threatened to both file a Title IX complaint and "contact a lawyer," going to higher-ups at the university, according to the suit.
At that point Milliken warned the professor he'd be in violation of the university's nondiscrimination policy – even if he agreed to use "self-asserted gender identity" pronouns while putting a "disclaimer" in his syllabus saying he was being compelled to do so against his beliefs.
Milliken sent Meriwether a bad-faith "formal notification" that he would be under investigation if he didn't immediately treat "all students the same, irrespective of their gender identity." The acting dean started the investigation before Meriwether even replied, citing "another complaint from a student."
Part of that complaint appeared to stem from Meriwether accidentally referring to Bruening as "Mr. Bruening," and quickly correcting himself, two weeks earlier.
Refused to interview 'disinterested' students
The investigation violated the collective bargaining agreement because it was not launched under any of nine categories defining "just cause," the suit claims.
In fact, his title-and-surname practice falls under protected categories: academic freedom (his comments are "reasonably related" to the content of the course), pedagogical techniques ("designed to foster an atmosphere of seriousness and respect" when discussing hot-button issues) and "matters of public concern" such as gender identity.
Under the vague conditions imposed by Milliken, Meriwether could only protect himself by "altering the pedagogical environment in his classroom" and violating "his conscience and sincerely held religious beliefs."
The university refused to interview non-transgender students in Meriwether's class "so as to get a more disinterested perspective on the environment," and concluded the professor had imposed "disparate treatment" on students that caused a "hostile environment." Shawnee State imposed an unconstitutional "speech code" on the professor by ordering him to address students however they demanded.
'Openly laughed' at his religious beliefs
Meriwether filed a union grievance, leading to a joint meeting with Provost Jeffrey Bauer – since appointed interim president – and Chip Poirot, the union president, in August.
Bauer "openly laughed" at Meriwether's religious beliefs, showing "open hostility towards Dr. Meriwether and his religious beliefs," according to the suit. The provost also reiterated that even calling students by their preferred pronouns, while telling them Meriwether was under compulsion, would be considered discriminatory.
Bauer was "so uncooperative" during this meeting that Poirot couldn't even present the union grievance, and when he was appointed interim president in September, Bauer again rejected Meriwether's grievance.
The interim president justified the decision by saying the university may employ professors who believe "one national origin is superior to another national origin, or one sex is inferior to
the other sex," and didn't want to set a precedent protecting them.
Christians are 'motivated out of fear'
Meriwether's problems were previewed two years earlier, when Poirot notified faculty they could be punished for not using students' preferred names and pronouns – even outside of class – under Obama administration Title IX guidance on transgender students, according to the suit. (The guidance has since been rescinded by the Trump administration.)
Milliken had met with the professor at his request to explain this warning. She told him that even though there was no university policy on how to respond to self-asserted gender identity, "students have a right to be referred to by their chosen gender and faculty must comply or be disciplined."
In a subsequent meeting with Jennifer Pauley, chair of the humanities department, she repeatedly belitted Meriwether's religious beliefs, the suit claims. (He's a member of the conservative Presbyterian Church of America.)
She claimed Christians are "primarily motivated out of fear," that the "doctrines regarding hell are harmful and should not be taught," and that "faculty members who adhere to a certain religion should be banned from teaching courses regarding that religion.
This would prevent Meriwether from teaching some of his classes, including the political philosophy class that got him in trouble, because it includes "a survey of Reformation political thought." The professor has also spent years writing a multivolume work on the "intersection of philosophy, ethics, religion, and political theory from the standpoint of historic Reformed theology."
The lawsuit seeks the nullification and enforcement of the university's nondiscrimination policies on the basis that they are unconstitutionally "vague and overbroad" and compel him to speak against his conscience.
It also demands the individual defendants – Bauer, Milliken, Pauley and Title IX officials – "purge" his personnel file of any mention of his punishment, including the June 22 written warning. Meriwether is seeking nominal damages and attorneys' fees and costs.
"Public universities have no business compelling people to express ideological beliefs that they don't hold," Tyson Langhofer, senior counsel for the Alliance Defending Freedom, said in a press release. "This isn't just about a pronoun; this is about endorsing an ideology."
Read the lawsuit and release.
MORE: Shawnee State bans 'racial' and 'offensive' discussions on campus network
IMAGE: ostill/Shutterstock
Like The College Fix on Facebook / Follow us on Twitter