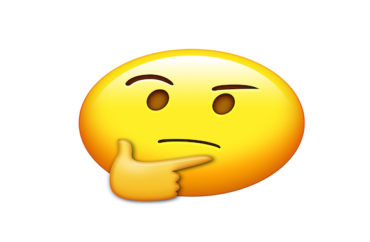 "This administration now appears more antagonistic to anti-racist activists than acts of racism and hate."
A professor at Syracuse University says the president of that institution should assume responsibility for a recent campus sit-in protest because … institutionalized racism.
Geography professor Matthew Huber writes in a Daily Orange letter to the editor that Syracuse President Kent Syverud "portrayed himself as a passive onlooker to a situation of his own making."
Last week, over 30 students were put on "interim suspension" for occupying Crouse-Hinds Hall past its hours of operation. Syverud lifted the suspensions after less than 24 hours, however, stating "Enough. I am not going to let students be arrested and forced out of Crouse-Hinds Hall."
The student demonstration was part of #NotAgainSU's continuing efforts against campus "hate crimes and bias incidents."
Huber (no relation, by the way) is skeptical of Syverud being portrayed as "the good guy" due to his decision to lift the suspensions. "Are we to believe the chancellor himself had no role in the initial decision to suspend students for non-violent protest? Even if that was the case, what does that say about the integrity of decision-making processes in this administration?"
The professor contends that, whatever the case, the "damage has been done." Syracuse will now be seen as a university which "punishes free speech and protest."
Let's be clear: This administration now appears more antagonistic to anti-racist activists than acts of racism and hate. This is how institutionalized racism operates. According to remarks the chancellor made in November, the university suspended four students for racist hate speech in the fall. On Wednesday, the chancellor implied there have been further suspensions for acts of racist hate on campus this semester. (How many? We don't know.) But, what is pretty clear to me is that far more students have received suspensions for anti-racist activism than for perpetrating actual racism on this campus. On what planet can the administration justify this?

The administration justified these suspensions through an utterly cynical and nonsensical distinction between "protest" and "disruption." They insist the students were suspended for the latter and not the former. As Professor Biko Gray [see here] eloquently argued at the Senate meeting, the entire history of protest — specifically Black protest — is a history of disruption.
Huber goes on to claim the activists were denied food during the sit-in, a contention vigorously disputed by Senior Associate Vice President for University Communications Sarah Scalese: "Several plates of food were delivered. They were chosen not to be consumed. Food was provided and it was declined. Those are the facts."
Nevertheless, the professor concludes "the chancellor and his senior administration have inflicted extraordinary and immeasurable damage on our students and on our community's ideals as a whole."
According to his faculty page, one of Huber's research interests is the politics of climate change. He's written that Democratic presidential candidate Bernie Sanders "is the best chance we have on climate," and about the "5 Principles of Socialist Climate Politics" (which refers to the professor as a "Marxist geographer").
MORE: Syracuse science profs aren't interested in campus-wide diversity initiative
MORE: Alleged white supremacist manifesto at Syracuse 'was probably a hoax'
IMAGE: cougarsan / Shutterstock.com
Like The College Fix on Facebook / Follow us on Twitter