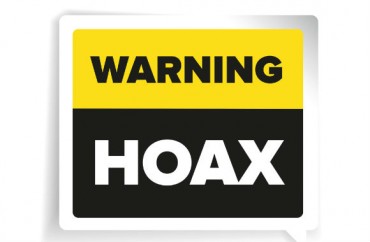 Activist mad that chancellor called it a hoax
Syracuse University has been wracked by racial protests this month following anti-black and anti-Asian messages in a bathroom and bulletin board. Unsurprisingly, student activists are making racialized demands including the right to exclude white roommates.
An individual or group apparently went too far in trying to keep the outrage going, however.
A reported "white supremacist manifesto" send to students' phones "was probably a hoax," Chancellor Kent Syverud told the University Senate Wednesday, ABC 7 reports.
Authorities have not found a single recipient of the manifesto, which "appeared to be a copy of one linked to a man accused of attacking two mosques in New Zealand," the station says.
Students gathered in the campus Bird Library allegedly received the manifesto via the Apple technology AirDrop, which transfers files via Wi-Fi or Bluetooth, suggesting the perpetrator was near them. Syverud said law enforcement had not confirmed a single student had received the manifesto that way.
Student Tayla Myree, a participant in the black-led #NotAgainSU movement that sprouted up in response to the bathroom and bulletin-board messages, criticized Syverud for calling the incident a hoax, The Daily Orange reports.
She pointed to a copy of the manifesto posted on a discussion forum at Greekrank.com, a fraternity and sorority website unaffiliated with Syracuse or any other college:
"I have personally reported what we saw on that forum," Myree told senators [at the meeting]. "It's not false information. I have screenshots of that post. … It's not a hoax."
As is increasingly common in response to purely speech incidents on campus, Syracuse notified the FBI, city and state police in response to the unconfirmed AirDropped manifesto.
The Daily reported Tuesday that the Department of Public Safety notified the community of the alleged incident early that morning, but apparently had no firsthand information to back it up:
The incident at Bird Library occurred around 1 a.m., multiple students at the library said. According to the email, no individual has reported to DPS that they received the document directly. …

Students hovered around the check-in monitor at Bird Library after 1 a.m. asking questions to a DPS officer. The officer told several students to not walk home alone and said the incident is being investigated by DPS.
Syracuse has largely given in to student protests, even refusing to remove or punish students who have conducted prohibited overnight sit-ins at the Barnes Center at the Arch.
MORE: Syracuse activists demand right to exclude white roommates
Yet neither the university nor the Daily have specified the full content of the slurs that prompted the protests, other than noting one of them was "the N-word."
Even as it promised "details" of a third "bias-related incident" in the dorm – and provided a content warning about "usage of racial slurs" – the Daily did nothing more than call it "bias-related graffiti" on a floor that "primarily houses Asian students."
The administration has yet to confirm that it has verified any of the "graffiti" bias incidents were real attempts to slur and intimidate nonwhite students, as opposed to hoaxes designed to spur Syracuse to give in to activist demands.
Chancellor Syverud, whose job is on the line, told the community Tuesday he planned to meet five demands "with urgency," the Daily reported. Three of them were advocated among 18 total by #NotAgainSU: revising the student code to clarify consequences for hate crimes and bias related incidents, changes to the SEM 100 diversity seminar, and a new diversity curriculum.
Another nine demands came from the Chinese Students and Scholars Association, China Development Think Tank and Global China Connection. Students can track the administration's response to each demand on a PDF provided by Syracuse.
Unsurprisingly, Syverud's pledges are not placating sit-in protesters:
"I don't know about y'all, but that sounds like a lot of rhetoric," one protester said while reading the chancellor's email.

A protester said that students should write down any concerns with Syverud's response. #NotAgainSU will continue to sit-in at the Barnes Center and spend Tuesday night there. [That's more than a week so far.]
Syverud's job is also endangered by the national publicity the unconfirmed racial incidents are drawing. Not only have two senators and Democratic presidential candidates denounced them, but the basketball and football teams are supporting the protests.
Athletes' support for black-led protests toppled University of Missouri System President Tim Wolfe four years ago.
Follow Daily Orange coverage of the "November Hate Crimes."
MORE: Activists keep backing SUNY-Albany hate crime hoaxers
IMAGE: LinGrahpics / Shutterstock.com
Like The College Fix on Facebook / Follow us on Twitter