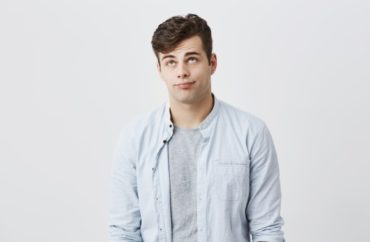 Another black academic has chimed in on the one-year anniversary of the U.S. Capitol "insurrection," opining that the nation's teachers should make it a "case study in white privilege."
USC's Shaun Harper, executive director of the campus Race and Equity Center, echoes prominent anti-racism guru Ibram Kendi in that January 6, 2021 was all about the benefits of having white skin.
"[I]t is important to remember and acknowledge the role race played," Harper writes in Education Week. "The overwhelming majority of insurrectionists were white, and most were white men."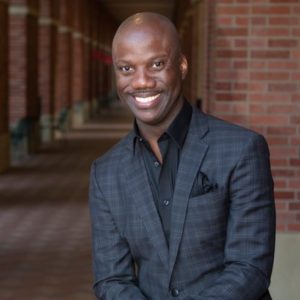 Seemingly unaware of information that has come out in the past year (not to mention, government officials wouldn't get involved in any sort of shenanigans, right?), Harper (left) says he "sat in shock" as the crowd "stormed" and "overtook" the Capitol.
"They flooded one of the highest-security buildings in Washington [and] it baffled me that some were able to make it onto the floor of the U.S. Senate."
MORE: Students' lawsuit: 'inadequate' civics education led to January 6
Also apparently unaware of the reactions to the protests and riots of the summer before, the education and business professor then ponders "What would have happened had these been Black people?"
His answer: "There would have been a massacre."
Outraged Black demonstrators attempting to come within steps of the Capitol while a joint session of Congress was being held to certify the results of a national election would have been swiftly killed. Many more armed police officers would have been there, and Trump likely would have called the National Guard again as he did when citizens gathered peacefully outside the White House in June 2020 to protest the murder of George Floyd. Snipers would have gunned down every Black protester scaling the Capitol. One Jan. 6 insurrectionist was shot and killed; surely, there would have been hundreds, perhaps thousands more had they been Black.
"Denying young Americans the chance to analyze and critique racialized situations," Harper continues, "almost guarantees they will grow up lacking the skills to interpret and ultimately address pervasive racial problems that confront our democracy."
Hyperbole isn't new to Harper; over three years ago he claimed actions against affirmative action threatened "economic wellness, national security, innovation and global competitiveness." He also stated that he felt "incredibly unsafe" after a campus crime report included the race (black) of the suspect, and that the lower graduation rate for black athletes is a result of being "duped by [the] system."
According to his faculty page, Harper's research deals "primarily on race, gender, and other dimensions of equity in an array of organizational contexts."
MORE: Race guru Kendi: Jan. 6 not a 'national emergency' only b/c white people were involved
IMAGES: Cookie Studio/Shutterstock.com; Shaun Harper/Twitter screencap
Like The College Fix on Facebook / Follow us on Twitter