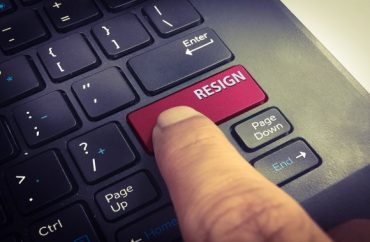 Says Christian university is focused on 'business model of education'
A longtime professor of Liberty University, the prominent Christian institution in Lynchburg, Virginia, has departed that school in large part over concerns of academic freedom. Her departure is yet another instance of public criticism the school has faced in recent months.
Karen Swallow Prior has been an English professor at Liberty since 1999. She will be departing the school for Southeastern Baptist Theological Seminary in Wake Forest, North Carolina. The Lynchburg News & Advance reports that Prior is leaving the school over Liberty's "business model of education," which the newspaper describes as "greater standardization and an increasing level of oversight of instructors."
Prior said the school's policies forced her to "check more boxes, to teach different classes outside my expertise and to follow along with new regulations and policies that make me less freer to practice [teaching]."
Recent years at Liberty have driven a wedge between her and the school's leadership, the paper reports:
In the past two years, Prior has given several interviews to media outlets, including The New York Times and The New Yorker, where she has described her disappointment with the evangelical movement's embrace of a man she believes lacks the moral character to be president.
"With the rise of Trump, I felt a lot of the values that shaped and formed me were being betrayed by many within evangelicalism," she said. "I know a lot of people who voted for Trump and I understand why they did and I get that, but for me it was too much of a compromise."
Prior said her criticism of Trump has caused tensions on Liberty's campus and has contributed to her decision to leave the school. Jerry Falwell Jr., the university's president, was among Trump's first supporters and routinely has defended the president.
Though Falwell Jr. declined to comment to The News & Advance, he publicly tweeted his praise for the professor, saying she would "be greatly missed" at the school.
Liberty has faced additional public reproof in recent months. Last month, education policy analyst Christian Barnard wrote about the school's "governance pitfalls," including a reported "culture of fear" pushed by Falwell Jr. The school is considering suing a writer who detailed similar campus troubles in a piece for Politico in September.
MORE: Facing Title IX investigation, Christian university lets pregnant students stay in dorms
IMAGE: Jaiz Anuar / Shutterstock.com
Like The College Fix on Facebook / Follow us on Twitter