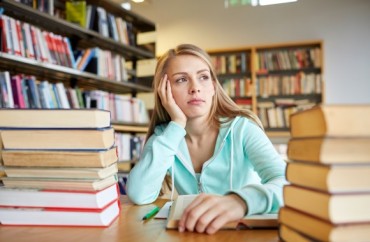 Students also told to Like left-wing Facebook pages
A teacher at the University of North Carolina-Greensboro requires students in her class to write an 8-page commitment to social justice — pupils who take her class because it's a required course to earn a K-12 teaching credential.
An assignment in instructor Revital Zilonka's "Institution of Education" class tells future North Carolina teachers that "by the end of the semester, you are required to write your own personal/professional commitment to social justice," the syllabus states.
The class mandates a list of feminist and Marxist readings, and students' "commitment" is expected to be up to eight pages long and delve into how they plan to advance social justice "given the new understanding you have by now about society and education," the syllabus adds.
Zilonka nor University of North Carolina-Greensboro officials answered emails from The College Fix asking if students could request an alternative assignment and for clarification on the assignment.
Zilonka's undergraduate class is one of seven sections of "ELC 381, The Institution of Education" taught at the public university this spring. The course is required for students seeking to earn a K-12 teaching credential, but additional professors teach it besides Zilonka, and scholars can shape it toward their specific interests.
Zilonka's syllabus also tells students to Like on Facebook a slate of secular-progressive pages, such as the pro-LGBTQ Human Rights Campaign, Feministing, Million Hoodies for Justice, and the Brown Girl Collective.
The syllabus was first reported by the John William Pope Center for Higher Education Policy, which provided a copy of the syllabus to The College Fix.
Pope Center author Jay Schalin, in his piece on the course, pointed out:
A public university cannot permit a professor to demand that students "commit" to a specific political perspective. And "social justice," as it is used in this case, is precisely that, a term that implies a left-wing ideology. Indeed, when Zilonka's entire syllabus is explored, it becomes clear that, going by the above statement, UNC-G is requiring students to commit themselves to, among other leftist theories, the "critical pedagogy" of the Maoist-inspired Brazilian writer Paolo Freire.

This is hardly a case of a school or professor exercising his or her academic freedom: the course clearly violates most accepted definitions of academic freedom. …

While certainly the politicization is the worst thing about Zilonka's course, many of the required readings are also irrelevant to the study of education. One of two required books, Just Mercy – a Story of Justice and Redemption, is described on the author's website as "a clarion call to fix our broken system of justice." It does not appear to even close to the stated goal of the course: "to participate in challenging discussions of what it means to be an educator."

Some other required readings and viewings in Zilonka's section of ELC 381 include:

"Excerpt from pedagogy of the oppressed," by Paulo Freire.

"Education is politics," by Ira Shor. (Shor is a devotee of Freire.)

Four selections from bell hooks (hooks is a radical feminist and race theorist; she, too, cites Freire as an important influence.).

Recitatif, by Toni Morrison. (It is a short story that has nothing to do with education but is instead focused on racial privilege.)

Gloria Steinem and bell hooks in a conversation.

"Raising Penelope, My Transgender Son," by Jodie Patterson.

"White Privilege," by Peggy McIntosh.

"What Matthew Shephard Would Tell Us," by Doug Risner.

The degree of politicization is overwhelming. Looking at the syllabus, one wonders whether this is a course on the "institution of education" or the agenda of a gathering of hard left activist organizations.
University of North Carolina-Greensboro officials did not respond to several requests for comment Wednesday and Thursday from The College Fix except for one email from a campus official who suggested the school might respond. But they did not submit any formal response by deadline.
A University of North Carolina-Greensboro webpage lists Zilonka as a graduate student, and her profile on NC Act Empower describes her as an "activist feminist scholar" who is working on her PhD in education at UNC-G.
The one Rate My Professors review Zilonka has states: "Revital is a sweetheart, but has very strong opinions. Don't take this class if you're easily offended. Figure out what she wants, write your papers stating that you get her opinion, pass the class, and never look back."
Schalin goes on to report about the history of the longtime class, ELC 381: The Institution of Education, and about the other left-leaning scholars who teach it, building the case that "it was openly intended to push prospective teachers to adopt left-wing ideas."
Writing on National Review in response to the Pope Center report, conservative education pundit George Leef points out: "No wonder so many teachers are SJW types."
"Hard left activist organizations see educational institutions as crucial to their power to transform the country. For them, political activism and education are inseparable," Leef stated, adding:
"It would be fun to see what would happen if a student submitted that 'commitment to social justice' paper, arguing in it that 'social justice' is a meaningless phrase but that the way to improve the lives of the poor is to radically downsize government and have it stop interfering with their economic freedom. That student would no doubt fail the course."
Like The College Fix on Facebook / Follow us on Twitter