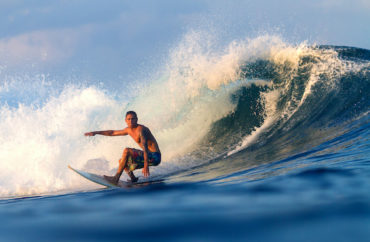 A professor in the Department of Liberal Studies at Texas A&M at Galveston recently wrote a piece for The Washington Post in which he claims surfing became an Olympic sport due to "centuries of U.S. imperialism."
Thomas Earle kind of stretches the meaning of "centuries" for, as he notes, the American imperialist tendency didn't even begin until the early-to-mid-19th century, when American missionaries journeyed to Hawaii.
Missionaries "served as forerunners to American economic and political penetration," Earle writes. They followed the late 18th-century stop in Hawaii by British Captain James Cook.
They sought to impose their morality and values while stamping out practices viewed as sinful and licentious. Missionaries helped pass laws that banned hula dancing and discouraged the wearing of leis. While surfing remained legal, practices associated with the sport, including nudity and gambling were not. …

The missionary emphasis on Calvinist ethics such as hard work and enterprise left little time for surfing. Missionary Hiram Bingham noted this relationship: "The decline and discontinuance of the use of the surf-board, as civilization advances, may be accounted for by the increase in modesty, industry, and religion."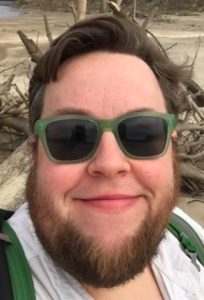 During the 20th century, many of these missionaries' offspring became business executives on the island, and "this cadre of powerful Americans," along with U.S. Marines, brought about the late-19th century coup which formally annexed Hawaii.
(Earle, at left, also exaggerates the term for a one thousand-year time span; he says by the time of Cook's arrival in Hawaii, Polynesians had been surfing for "millennia." According to Collections of Waikiki, the earliest evidence of surfing Polynesians dates back to the 12th century … making it roughly 900 years.)
MORE: College dumps 'Missionaries' mascot b/c it's 'imperialistic'
Earle notes a man named Alexander Hume Ford then used surfing to "secure Hawaii as an outpost of the American empire." The newfound adoration of surfing brought whites to the islands which "strengthen[ed] America's imperial grasp."
During the Cold War, "surfing and U.S. military involvement went hand in hand, bringing wave riding to places such as Japan, Vietnam and Central America." Along with the assistance of American tourists, this expansion of the sport "became a central part of America's use of soft power to win hearts and minds."
Earle concludes that this imperialist history of surfing, now on display at the Tokyo Olympics, compares to the every-four-year spectacle's "showcas[ing of] international inequities":
[T]he Olympic movement has faced criticism for corruption, scandals and the tacit endorsement of governments that regularly violate the human rights of their citizens.

The history of surfing similarly shows that the sport is embedded in a history of imperialism. Surfing, much like the Olympics itself, would not exist as it does independent of how nations use sports as a tool of international relations.
Three years ago in The Post, Earle wrote that President Trump's rollback of Obama-era coal restrictions was "less about energy than about white masculinity."
"For the #MAGA crowd there's a fundamental problem when manly roughneck coal miners are put out of work by liberal hippie tree-huggers," Earle wrote. "White and masculine, coal miners symbolize the 1950s society that Trump supporters long for — a time when white, heterosexual men dominated society. "
MORE: Profs: Hawaiian shirts represent American colonization, imperialism, racism
IMAGES: trubavin / Shutterstock.com; Texas A&M at Galveston screencap
Like The College Fix on Facebook / Follow us on Twitter