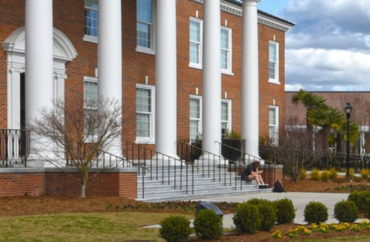 A theater professor at Coastal Carolina University has been reinstated after administrators suspended him for criticizing students who walked out of class to protest an imaginary controversy.
Telling The College Fix he is "happy but unsure" about his reinstatement, Professor Steven Earnest still has concerns about the power students wield on campus.
"There are some students not happy about this," Earnest told The Fix in an email on Monday.
"Evidently, they feel entitled enough to make personnel decisions at the university," he said. "I am aware that there may yet be an angry mob still out there and I have been advised to take precautions."
In September, students entered a classroom only to see the names of several students of color written on a dry erase board. Thinking this was some sort of list singling out minority students, the offended students planned a campus protest on September 21 instead of going to class.
But it was later discovered that the names were written on the board by a visiting artist who had been meeting with two students of color after the previous period. The students, who felt lonely on campus, had sought counseling from the artist, who wrote down the names of other minority students they might want to hang out with.
The school later admitted the list was "a resource for newer students who are looking to be in community with other BIPOC students."
Even after the misunderstanding was discovered, the school still apologized to the offended students, releasing a statement saying "faculty and students involved as well as the Theatre Department as a whole are deeply sorry to anyone who was affected by this incident."
The visiting artist who created the list to help counsel the students of color also apologized, calling her actions "thoughtless and careless."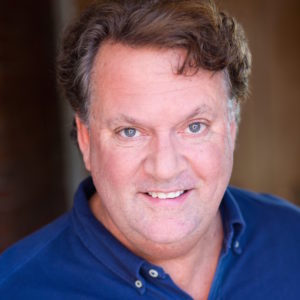 "Sorry but I dont think its a big deal," Earnest (pictured) wrote in response to an email from the Department of Theatre's Diversity, Equity and Inclusion Committee about the apology offered by Coastal Carolina. "I'm just sad people get their feelings hurt so easily. And they are going into Theatre?"
Earnest's response went public and he received a torrent of angry responses, to which he answered that he was "just defending our guest artist."
But his response was not enough, and students began calling Earnest racially insensitive and demanding the school fire him.
On September 20, the dean of Coastal Carolina's College of Humanities and Fine Arts, Claudia Bornholdt, asked Earnest to turn in his syllabus and ordered him not to come to his classes.
His case for reinstatement was then taken up by the Foundation for Individual Rights in Education, which sent the school a request to put Earnest back in the classroom. Around that time, Earnest's attorney learned that the school had begun a termination process against him.
But on November 18, Bornholdt sent Earnest a letter telling him that he was reinstated for the Spring semester and that his time locked out of the classroom was not a suspension and not intended to be disciplinary.
"Your reassignment to additional service responsibilities in lieu of your teaching responsibilities was based on University need and does not equate to a suspension or adverse employment action," Bornholdt wrote.
"In regard to the status of your employment with Coastal Carolina University, the University has determined that your September 18, 2021 behavior does not warrant disciplinary employment action at this time."
Representatives from Coastal Carolina declined a request by The College Fix to comment for this story.
Earnest told The Fix that he thinks he would have been out of a job without FIRE's efforts to defend him.
"There were many in the community and from other places around the USA and world who made official statements and wrote letters to the administration but most everything was driven by FIRE," he said.
"It's a very scary time. Faculty have very little protection in these matters and now it is clear that even when students make false claims they will be trusted over the faculty member. Cancel culture is very real and extremely dangerous."
ALERT: Check out our new Campus Cancel Culture Database!
IMAGE: CCU screenshot
Like The College Fix on Facebook / Follow us on Twitter