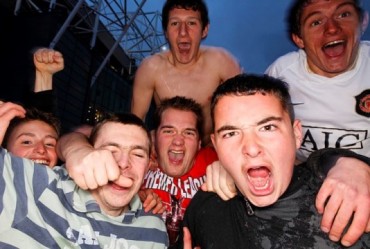 Professor Mike Adams of the University of North Carolina-Wilmington has announced his plans to organize the first annual Penis Monologues on his campus, saying it will be a welcome addition to the academic discourse on private parts.
He billed his event as a counter-protest to the popular Vagina Monologues, performed annually at universities across America, a play that includes vignettes such as "The Little Coochie Snorcher That Could," "My Angry Vagina," "Reclaiming C*nt," "The Woman Who Loved to Make Vaginas Happy" and "Because He Liked to Look At It."
Adams, author of the 2008 book "Feminists Say the Darndest Things: A Politically Incorrect Professor Confronts 'Womyn' on Campus," states:
"On June 6, 2014, at my university, UNC-Wilmington, I'm proud to be sponsoring our first annual penis monologues," Adams declared in his original column for ClashDaily.com. "It will be complete with numerous monologues such as 'The Little Hoo Hoo Dilly That Could' and 'My Angry White Hoo Hoo Dilly.' We'll even hang signs on the wall saying 'Hoo hoo dillies unite!' and 'No cha chas allowed!'"
Adams continued:
The feminists have had a nice run for a few years. But as far as I'm  concerned, they can have V-Day all to themselves. We'll have our revenge on D-Day. How dare the feminists dominate the realm of intellectual sterility, public indecency, and puerile vulgarity! There's no better way to create equality than to have everyone take a dive into the academic cesspool.
Whether Adams' proposal is tongue-in-cheek satire or he's really planning to go for it, we endorse it.
Click here to read the entire column.
CLICK HERE to Like The College Fix on Facebook / TWITTER: @CollegeFix
IMAGE: Andy Medina/Flickr