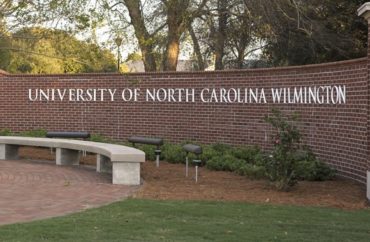 A University of North Carolina Wilmington professor is under fire for a now-deleted Facebook post that read "Blow Up Republicans."
Dan Johnson, an associate professor in UNCW's School of Health and Applied Human Sciences, has resigned from his board position for a local nonprofit and a trustee is calling for an investigation into the scholar.
Andrea Monroe Weaver, a spokesperson for UNCW, told Campus Reform that Johnson has "expressed deep remorse and deleted the post."
"Any hateful language by faculty, staff or students aimed at others is contrary to our university values and our commitment to an environment of respect and dignity. It is absolutely reprehensible. However, no matter how upsetting and distasteful such comments may be, they are expressions of free speech and protected by the First Amendment unless they represent a true threat," Weaver said.
"UNCW reviews any perceived threats that are brought to our attention. We have determined that the conduct and now-deleted post at issue do not contain any evidence of a true threat toward any members of our community."
But UNCW Trustee Woody White has called for more details, and told Campus Reform that, pending the outcome of a probe, the professor should be "held accountable" but not fired.
"I certainly think one should be held accountable for what they say; i.e., maybe students choose to avoid his classes, or maybe the school should hire a notable conservative professor that could challenge (without violent language) his liberal orthodoxy," White said.
"Maybe he should be referred to 'sensitivity training,' as that seems to be the conventional solution for conservatives when they are reprimanded."
In an email to Star News, White said he seeks answers "to reveal the context with which the post was made."
"What prompted it? How long was it up and what caused it to be taken down? … What assurance do we have that, in the future, students coming into his class will be welcome regardless of their political affiliation? These are important questions."
Star News also reports that Johnson has now resigned from the board of directors of a nonprofit he founded, ACCESS, or Accessible Coastal Carolina Events Sports and Services, of Wilmington.
MORE: UNCW faculty censure chancellor for 'lack of empathy' on racial justice
MORE: Conservative UNCW professor hounded by vitriolic cancel culture mob. Police have ruled his death a suicide.
Like The College Fix on Facebook / Follow us on Twitter