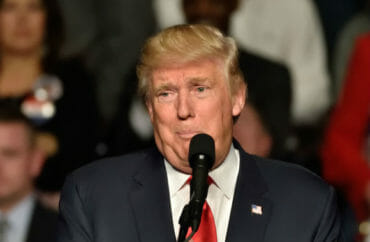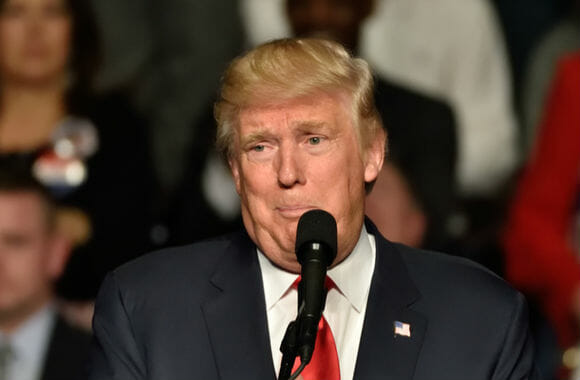 Email from dean just says another professor is taking over his class
Troy Daugherty is having a rough 2020 regardless of the novel coronavirus.
Illinois Central College threw the professor of American history under the bus after he threatened to fail a student for balking at an assignment designed to criticize President Trump.
He then got caught plagiarizing a famous scene from the HBO series "The Newsroom," created by Aaron Sorkin, in a recent online lesson.
According to the Young America's Foundation, which published Daugherty's assignment and his "Newsroom" monologue, the professor "has been removed from his teaching position in this course." It said Wednesday that students in his class learned about Daugherty's removal from Dean of Humanities Lonetta Oliver.
Following YAF's exposé of this plagiarizing professor at Illinois Central College, students in Troy Daugherty's class were informed by the Dean of Humanities that Daugherty has been removed from his teaching position in this course. pic.twitter.com/irKGMjzrDy

— YAF (@yaf) September 23, 2020
MORE: Daugherty rips off Aaron Sorkin for anti-America monologue (VIDEO)
On Thursday YAF provided The College Fix a screenshot from an email from Oliver to Daugherty's students. The date isn't visible, but YAF said it was dated Tuesday.
It does not specify why Daugherty is no longer teaching the course and does not imply he was removed against his will or in response to the two recent controversies.
The dean of humanities simply said that "effective immediately, there will be a change in the facilitation of your course." The new instructor, an "experienced faculty member" whose background is also American history, will contact students by Monday to share "changes to course content and expectations," she wrote.
Oliver promised the grades they earned under Daugherty "are still valid" and their submitted work "will not be lost," but asked them to "halt the work that you are currently completing" for the class.
The Fix has asked both ICC and Daugherty to verify that Daugherty was removed from this particular class, whether he's been removed from teaching altogether, and whether he stepped down voluntarily or was under investigation when he left.
His (misspelled) name is still on the humanities faculty page as of Thursday night. As an adjunct professor he earned less than $9,000 last year from ICC.
YAF earlier told The Fix that it had reviewed the full 15-minute video of Daugherty's lesson where he cribbed from "The Newsroom," submitted by a "tipster":
His lesson was little more than a screed against America—in addition to the lifted monologue from The Newsroom, the professor asserts that Presidents Trump, Bush 43, and Reagan "waged wars" on the poor, claims that America is systemically racist, and to top it all off says that the Electoral College undermines democracy and freedom.
The conservative organization published another video from the same Daugherty lecture that echoes the instructions he gave the class for their assignment on President Trump. One of his gripes is that Trump became president despite winning fewer votes than Democratic candidate Hillary Clinton: "That doesn't sound very democratic to me."
MORE: ICC won't say if it punished Daugherty for using assignment to impose his bias
IMAGE: Evan El-Amin/Shutterstock, Young America's Foundation
Like The College Fix on Facebook / Follow us on Twitter