White conservative Christians want rule by 'we, the people,' which they understand to mean 'our kind of people'
A pair of university sociologists recently took to one of the nation's largest newspapers to connect the Buffalo mass shooter to the pro-life movement.
Yale's Philip Gorski and Samuel Perry of the University of Oklahoma write in The Washington Post that just as the Buffalo killer "doesn't claim to be Christian in a religious sense," pro-lifers are also "pro-death-penalty, pro-guns and pro-police brutality."
"For a segment of Christians, the battle over abortion is just one front in a wider war to make America Christian again — by any means necessary," the professors claim. Outlawing abortion, they say, is all about control, not life, because (white) pro-lifers do not consistently apply their beliefs.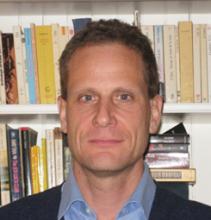 Gorski (pictured) and Perry contend a study titled the "2022 National Addiction and Social Attitudes Survey" confirms this. Of white Americans who believe abortion should be outlawed, "more than half think we don't use the death penalty often enough, 4 out of 5 see 'good guys with guns' as the best solution to gun violence, and nearly half support police enforcing order by 'any means necessary.'"
The survey also shows the most ardent pro-life whites (two-thirds) want to "impose their vision" of Christianity upon the country.
MORE: Professor recommends 1619 Project, Robin DiAngelo for K-12 discussions on Buffalo shootings
When Roe was originally decided in 1973, 85 percent of Americans were White and more than 85 percent were Christian. A half-century later, conservative White Christians are just another minority group, albeit an extremely powerful and well-organized one. Not content with this diminished status, some are no longer content with majority rule, either. They want rule by "we, the people," which they understand to mean "our kind of people."
The authors also claim the U.S. Supreme Court serves the shrinking white Christian minority as the current conservative majority was appointed by presidents who lost the popular vote. These justices serve as "a bulwark against the popular will and, increasingly, a battering ram against settled law."
White Christians also seek to impose their will on the other branches of government by making it "harder" to vote, which is related to so-called "great replacement theory" (mentioned by the Buffalo killer in his "manifesto"). "As the Buffalo suspect explains, the perceived threat is not just racial but religious or, more specifically, ethno-cultural. The White Western way of life needs defending, by law or by violence."
At least the professors graciously concede — in their very last paragraph — that "[o]f course, not all conservative White Christians embrace the 'great replacement' theory […] and very few would endorse the [Buffalo] shooter's acts." But the caveat: "Still, any remaining boundaries between white nationalism and Christian nationalism are becoming blurrier by the day."
If you're interested in a more in-depth look at the National Addiction and Social Attitudes Survey, you're out of luck. Perry (pictured) told The Fix via email the survey's data currently remains "proprietary" and will be published sometime later this year.
According to their respective faculty pages, Perry's research interests include race and ethnicity, gender/sexuality, inequality and collective action, while Gorski studies culture/knowledge, political sociology and social movements/religion.
MORE: Emory professors: Buffalo shooter's ideas linked to January 6, implicate 'innocent' white people
IMAGES: Nickelodeon/YouTube screencap; Yale, U. Oklahoma
Like The College Fix on Facebook / Follow us on Twitter