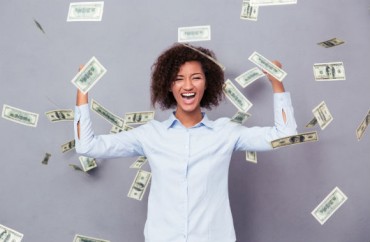 Western Kentucky University faculty senate wants income inequality addressed
The faculty government at Western Kentucky University has passed a resolution in support of a student government demand calling for free tuition for black people to make up for slavery, segregation and income inequality.
The Student Government Association resolution had demanded reparations "in the form of full and free access for all black people," according to the measure.
Late last week the faculty senate voted on a resolution of its own that backed the spirit of the SGA resolution while demurring to call for free tuition for all black people
The professors' resolution was an attempt to "stand in solidarity" with the students, according to the Bowling Green Daily News, which noted the vote of 30 in favor, three against and three abstentions came "after about 30 minutes of contentious debate."
After the student government had approved its reparations resolution in April, outgoing President Gary Ransdell responded that the university would not comply, but that it would "direct resources, energy and effort toward those methods that are responsible, practical and proven to achieve student success, with a particular focus on underrepresented minorities, low-income and first generation college students."
Faculty have now called on incoming President Timothy Caboni to ensure those efforts are met, stating in their resolution that the university should develop a need-based funds program to benefit black students and other "underrepresented groups."
Faculty leaders also want Caboni to start a campus conversation to wrestle "with the legacy of discrimination in Kentucky and in America that created ongoing wealth disparities that negatively impact our campus community," the resolution states.
Patricia Minter, who introduced the resolution in the University Senate, provided The Fix with a copy of the resolution, but when asked why the faculty appeared to stop short in advocating "full and free access" for black students, did not respond.
Asked by The College Fix if such reparations would extend to people whose families were not descended from slaves, student senator and resolution co-author Brian Anderson declined to comment.
IMAGE: Shutterstock