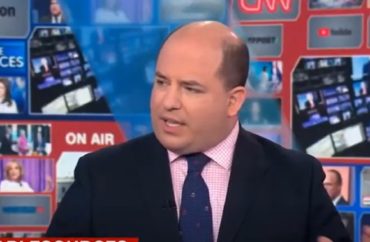 Consequences of abortion are downplayed by media citation of the Turnaway Study, which has not been scrutinized enough and has been used as a weapon for political purposes: research 
The media frequently turns to an abortion study that has significant faults, which leads to a misunderstanding of the effects of pro-life laws, according to a new paper from a Bowling Green State University professor.
Professor Priscilla Coleman's paper, published in Frontiers in Psychology, criticized the Turnaway Study from the University of California San Francisco's Advancing New Standards in Reproductive Health program. Coleman's background is in psychology and family studies and she frequently writes about the effects of abortion on mental health.
While she documented numerous examples of studies that show abortion is harmful, such research "has been largely ignored as the Turnaway Study dominates the media."
The name of the study comes from its focus on what happens to women who were turned away or unable to have abortions compared to women who did abort their babies. It purports to find negative effects for women who cannot have abortions.
The paper, "The Turnaway Study: A Case of Self-Correction in Science Upended by Political Motivation and Unvetted Findings," found that the research project has failed to adhere to basic scientific procedures and has prevented talk about the potentially harmful effects of abortion on women's health.
"Despite serious departures from accepted scientific practices, journals in psychology and medicine have published dozens of articles generated from the study's data," Coleman wrote in her paper.
"The high volume of one-sided publications has stifled dialogue on potential adverse psychological consequences of this common procedure," she wrote.
MORE: Colleges offer students counseling to cope with Roe v. Wade
She also wrote that "the Turnaway Study is aligned with a pervasive and systemic phenomenon wherein deriving reliable and valid results via careful attention to methodology and scrutiny by the scientific community have been supplanted by politics."
For example, the researchers do not provide enough information on the sample size or their research methods.
"The Turnaway Study investigators do not clearly articulate the sampling plan, the size of the population, or precisely how sites situated in different cities were chosen," she wrote.
Another flaw found in the Turnaway Study is in the way it was designed – it recorded the outcomes of people who are already willing to obtain an abortion.
"Based on these seriously compromised sampling issues, broader applicability is impossible to decipher," she wrote. "Experts in various academic fields have identified low response rates leading to non-response bias as a fatal flaw."
According to Coleman, the study has not been scrutinized enough and has been used as a weapon for political purposes.
She declined a request to comment further and instead referred The College Fix to her paper.
ANSIRH's spokesperson Virali Modi-Parekh declined to comment on Coleman's paper. The communications director told The Fix on June 27 the center would have a response "in a journal publication soon" and would share that article.
Journals publish what they think 'the public desires,' Coleman argues
Coleman criticized academic journals that did not vet research that downplayed the consequences of abortion.
She wrote:
Journals opening their doors to allow virtually uncontested publication of some of the poorest work in the field, media outlets seizing the information that they believe the public desires, and abortion providers and their advocates using the data in attempts to remove and prevent installation of abortion restrictions: this is the status of mainstream science on the psychology of abortion in our world in 2022.
Though the Turnaway Study claimed that there is little to no psychological impact to those who receive abortions, Coleman says otherwise – and the consequences could be women led to believe abortion will not harm them.
Legislators seek to "enact evidence-based laws" but this process is "clouded by studies like the Turnaway Study, which although published in peer-reviewed journals, are not based on sound scientific methodology."
Coleman's paper also included examples of how "professional organizations" give "skewed presentations of the literature on abortion and mental health."
MORE: Academics throw tantrums over Roe reversal
IMAGE: CNN/YouTube
Like The College Fix on Facebook / Follow us on Twitter