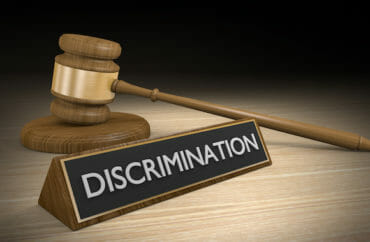 No more arbitrary judgments of who is 'controversial' and must pay steep fees
Kennesaw State University is withdrawing a system for doling our privileges and punitive measures after a conservative student group called the arrangement unconstitutional, the group's lawyers said Wednesday.
Young Americans for Freedom sued the Georgia public university earlier this year, claiming that its "caste system" illegally discriminated against the conservative group because of its views.
It was denied student funding for an event with Second Amendment activist Katie Pavlich and forced to pay $320 in security fees because she is "controversial." The administration did not demand security fees for a Black Lives Matter protest, even though some such events have involved "wanton violence," and even handled the logistics of the event, YAF claimed.
Every conservative group on campus was ranked at the lowest level of the four-tier system, denying them student funding and restricting their ability to host events. No faith-based group received a higher ranking than second-lowest, known as "affiliated." This let them request funding for "specific purposes" open to all students, but only after higher-ranked groups have received funding.
Organizations for gay, African American and international students previously received the two highest rankings in the system.
MORE: Admins use illegal 'caste system' against conservative, faith-based groups
The Alliance Defending Freedom, which represented the YAF chapter, said the settlement imposes a new security-fee policy that "clearly outlines" when and how they can be charged, and removes the four-tier system for judging fee requests. Any student organization is now "eligible" to receive student fees for its events.
Alliance lawyer Travis Barham said the ideologically motivated security fees used by Kennesaw State have been "routinely declared unconstitutional" by courts: "It made no sense for the university to keep those policies, and we are pleased that students will no longer be subject to them."
It's the second lawsuit the alliance has settled against Kennesaw State in less than a week. The taxpayer-funded university ditched its speech zone after pro-life students sued for relegating their activism to a muddy patch of grass – typically used by off-campus groups – that inhibited interactions with passers-by.
The Young America's Foundation, the parent organization for Young Americans for Freedom chapters, praised the settlement for depriving administrators "unbridled discretion to impose greater fees on speakers they disagree with or subjectively deem 'controversial.'"
"It is outrageous that in 2018 students still have to sue their schools to be afforded First Amendment rights on campus" even though the law "has been settled on this issue for decades," said foundation spokesperson Spencer Brown.
Brown told The College Fix he could not provide a copy of the settlement agreement because it's "still being executed … although the parties have agreed to its terms." He provided the notice of settlement filed by the parties today, which asks the U.S. District Court in Atlanta to give them three weeks to finalize the settlement and stipulated dismissal.
The alliance did not immediately respond to a query about how much the university is paying the student group to cover its legal fees and other expenses. It disclosed the amount Kennesaw State had pledged to pay in last week's settlement: $20,100.
MORE: KSU ditches speech zone in settlement with pro-life group
IMAGE: David Carillet/Shutterstock
Like The College Fix on Facebook / Follow us on Twitter