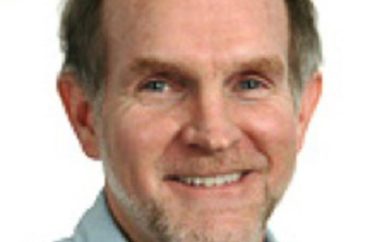 Black judge used n-word 19 times in the ruling
Has Central Michigan University not heard of the Streisand Effect?
The taxpayer-funded institution apparently fired the chair of its journalism department, Tim Boudreau, for telling his Media Law students the particulars of a court case that CMU lost in 1995. Fittingly, the ruling overturned the university's unconstitutional speech code.
While CMU won't confirm to Central Michigan Life why Boudreau is "no longer employed," he was placed on administrative leave June 26 and had tenure at the time, leaving little other explanation than he was stripped of tenure and fired for constitutionally protected speech.
The public university opened an investigation following a 9-second Instagram video shared by a 2019 alumna, Skyler Mills, that showed Boudreau (above) quoting from the record in Dambrot v. CMU.
The 6th U.S. Circuit Court of Appeals struck down the university's speech code as unconstitutional. The code banned "demeaning or slurring individuals" based on race or ethnicity, and even using symbols or slogans "that infer negative connotations" about those traits.
But it upheld CMU's firing of men's basketball coach Keith Dambrot for telling his players "we need to have more niggers on our team," a slur he said he used in the same manner as his players – "to connote a person who is fearless, mentally strong and tough."
Mills posted the video of Boudreau discussing the case shortly after Disney actress Skai Jackson's successful campaign to get college acceptance letters rescinded from students who had made offensive social media posts, sometimes years earlier.
MORE: USC removes professor for using Chinese word that sounds like n-word
"Since we are exposing racists, let me introduce you to" Boudreau, "who freely uses the n-word in class whether it be providing examples or quoting an individual," the alumna wrote:  "I know I wasn't the only student of color who felt humiliated and uncomfortable by his racially insensitive statements."
According to Central Michigan Life, the video shows Boudreau quoting the coach: "I don't want you to be like niggers in the classroom, but I want you to play like niggers on the court." Dambrot said he was referring to an incident where several of his players nearly got kicked out a math class for being "aggressive, tough, hard-nosed, abrasive" – behavior he wanted to see on the court.
The university publicly responded to Mills, pledging to investigate the professor "to the fullest extent possible":
Racist conduct by any member of our university community violates that commitment as well as our core values. We have forwarded your message to the appropriate campus offices so they can be properly reviewed.
Another student told Central Michigan Life that Mills left out Boudreau's warning that he would quote from Dambrot's statement with the racial slur. Tess DeGayner, president of the CMU Chapter of Society of Professional Journalists, said that while the professor agreed to "skip over the word" after a student objected, the coach's quote "was still up on the board."
The campus newspaper notes that Boudreau's unit on "Hate Speech and Speech Codes at Universities" is a far cry from Dambrot's use of the n-word to motivate his players. It also fits with his pedagogy: He hosted "five members of the Westboro Baptist Church and a Satanist in a discussion about the First Amendment" two years ago. (I took media law in college as well, and I can confirm this is typical terrain for the subject.)
MORE: Exonerated prof still in trouble for quoting n-word from textbook
UCLA Law Prof. Eugene Volokh, who was denounced by his dean for accurately quoting the n-word during a class discussion on similar caselaw, noted in a blog post that the Dambrot ruling "is one of the leading cases on the First Amendment and campus speech codes."
Even though the coach's speech was judged unprotected by the First Amendment – conveying "no socially or politically relevant message to his players" and "no academic message" – the 6th Circuit opinion is liberally sprinkled with the word "nigger."
This is particularly relevant because the author of the opinion, Judge Damon Keith, is "a black man born in 1922 Detroit," Volokh notes.
Certainly Keith had been called "nigger" throughout his early life, yet this judge decided it was "important to accurately quote the facts" and distinguished between "using" the n-word and "mentioning" it as a fact, no different than any other potentially offensive word:
So the word that Judge Keith mentioned 19 times in his opinion, and that has appeared in over 10,000 other opinions (written by judges of all races and all political stripes, of course) and over 10,000 briefs (and likely much more than that)—much more often than "N-word" or "n—r"—now can't be said at Central Michigan University by a professor teaching a media law class about that very opinion.
Volokh also implies that CMU could be in legal trouble for judging a professor the same as a coach, when a more recent precedent is directly applicable to Boudreau's behavior:
A later case from the same court, Hardy v. Jefferson Community College (6th Cir. 2001), specifically held that Dambrot was inapplicable when the "in-class use of the objectionable word was germane to the subject matter of [a] lecture" by a classroom teacher.
Perhaps CMU will achieve the dubious distinction of providing two important First Amendment precedents, should Boudreau decide to sue.
MORE: Students oppose academic freedom because prof quoted n-word
IMAGE: Central Michigan University
Like The College Fix on Facebook / Follow us on Twitter