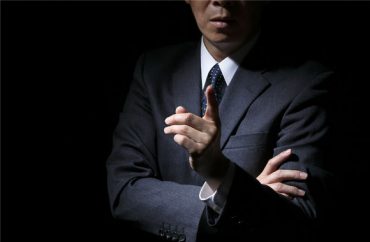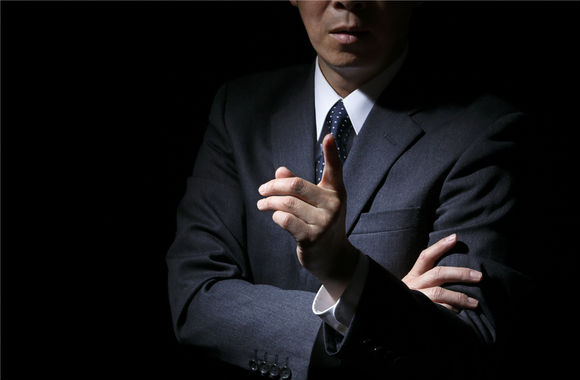 'He chose not to follow those straightforward directives' to 'respect' students
The Supreme Court's four conservative justices recently denounced the 9th U.S. Circuit Court of Appeals for misapplying its precedent on constitutional protection for the speech of public employees –  in that case, a high school football coach who prayed on the field after games.
The same Supreme Court precedent, known as Garcetti, is at issue in a lawsuit by a professor who was threatened by his public university for refusing to call a male student "Miss."
Shawnee State University responded in court earlier this month, arguing that Nicholas Meriwether had no right to ignore plainly stated instructions to refer to students with their preferred pronouns.
"The 'speech' he engaged in was actually nothing more than his own, personally defined 'teaching method', which is not speech on a matter of public concern" based on the controlling precedent of the 6th U.S. Circuit Court of Appeals, says the motion to dismiss.
By "teaching method," the university refers to Meriwether's practice of referring to students as "mister" or "miss," as well as "sir" or "ma'am," in more than two decades of teaching. He told the court last fall that this is intended to "foster an atmosphere of seriousness and mutual respect that is befitting the college classroom."
The transgender student threatened to sue Meriwether after he proposed calling the student by surname alone. His dean also banned him from even using "self-asserted gender identity" pronouns if he put a "disclaimer" in the syllabus saying he was being compelled to do so, Meriwether claims.
Shawnee State first argues that its trustees and Meriwether's department chair, Jennifer Pauley, should be dismissed from the complaint because they had nothing to do with his discipline.
He has no grounds to sue because Meriwether did not "suffer an adverse employment action" simply by having a "written warning" placed in his personnel file, the university continues. It emphasizes that he "remains a faculty member with full tenure rights."
But its most far-reaching argument is that administrators have the power to determine what constitutes "academic discourse" in the classroom, encroaching on the academic freedom of faculty.
"The simple, ministerial act of using a 'title' and/or 'pronoun' is not part of academic discourse but instead a simple act of respect," the filing says. It is "simply part of Meriwether's responsibilities" as a professor, "and not a forum for him to express his personal beliefs."
Shawnee State University sa… by on Scribd
MORE: Shawnee State sued for threatening prof who refused to call male 'Miss'
Under Garcetti, the restrictions on the government "as lawmaker and sovereign" do not apply to the government "as an employer," and the 6th Circuit does not treat teaching "methods" as "academic arguments," which may be constitutionally protected, Shawnee State argues.
The university cites another 6th Circuit ruling against an instructor who sued Ohio State University for retaliation, stemming from his advocacy on a committee formed to assign a book to first-year students. The committee's work was "workplace activity" and he was on the committee in "his role as an instructor," not as a "citizen," the appeals court said.
"Meriwether was not speaking as a concerned private citizen on a matter of public importance, and he was not speaking as an academic on a matter of intellectual debate," the filing says: "He was simply managing his classroom in a formalistic way."
It's not enough for an employer to open an investigation, or even start "bad mouthing" an employee, to qualify as an adverse action against Meriwether's speech, the taxpayer-funded institution says.
Meriwether also can't claim the university's policies are unconstitutionally vague by virtue of giving officials "unbridled discretion" to decide what constitutes gender identity and gender identity discrimination, the filing says. The lawsuit shows "he was directed multiple times in how to address the student, and he chose not to follow those straightforward directives."
He was not given a written warning for an "inadvertent slip-up" but because "he failed to stop unfairly singling out" the transgender student.
The university issued a veiled threat to Meriwether, should he address the transgender student incorrectly in his private time.
It told the court that it could punish him for conduct off-campus, citing a 7th Circuit ruling against an instructor who put "religious pamphlets" in a gay student's smock during a "clinical teaching session" at a private salon. The college had the right to order the instructor to "stay on message" when interacting with students, the appeals court said.
The professor's "compelled speech" claim also fails because the dean offered him an alternative to calling the transgender student "miss," the university says: He could simply stop using honorifics entirely.
Read the university's motion to dismiss.
MORE: Shawnee State bans 'racial' and 'offensive' discussions on campus network
IMAGE: NOBUHIRO ASADA/Shutterstock
Like The College Fix on Facebook / Follow us on Twitter