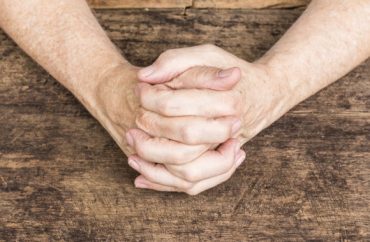 'A public employer cannot convert private speech into public speech'
Football coach Joe Kennedy won't get his day at the Supreme Court in response to being fired by his Washington state school district for praying on the 50 yard line after games.
But the Supreme Court's four conservatives made clear they were turning down his petition for review because of bungling by the lower courts, particularly the 9th U.S. Circuit Court of Appeals.
In a statement written by Justice Samuel Alito and joined by Clarence Thomas, Neil Gorsuch and Brett Kavanaugh, the justices said the trial court "should have made a specific finding as to what [Kennedy] was likely to be able to show regarding the reason or reasons for his loss of employment."
The Bremerton School District gave Kennedy "two quite different reasons" why it objected to his postgame prayer: failing to supervise his players because he was praying, and suggesting the school district was "endorsing religion" because of where and when he was praying. It cited these reasons again when it put him on leave and when it told the public why he was on leave.
Only the first reason is legitimate from a free-speech perspective, the Alito statement reads.
The trial judge's "brief, informal oral decision … melded the two" justifications. The court should have determined if Kennedy could likely show "he was not really on duty at the time," or was only on duty "in the sense that his workday had not ended" but could "engage briefly" in private conduct, whether praying or "calling home or making a reservation for dinner at a local restaurant."
The 9th Circuit "was even more imprecise" by recounting all of Kennedy's "prayer-related
activities over the course of several years" – even his private praying in the stands after he was suspended.
MORE: School lets Buddhist coach pray on field after game, not Christian coach
Former Bremerton High football coach Joe Kennedy, who prayed after games, won't get his job back, court rules: https://t.co/RH7FTWi8Vh pic.twitter.com/caJxw7PFdq

— John de Leon (@DeLeon_Times) August 24, 2017
Because it's being asked to answer "highly fact-specific questions," the high court will not grant discretionary review, the statement reads.
It goes on to scold the 9th Circuit for its "troubling" understanding of public school teachers' free speech rights, which "may justify review in the future."
The appeals court interpreted a 2006 Supreme Court decision known as Garcetti as prohibiting on-duty teachers and coaches from engaging in "expression that the school does not like … provided that they are within the eyesight of students":
Under this interpretation of Garcetti, if teachers are visible to a student while eating lunch, they can be ordered not to engage in any "demonstrative" conduct of a religious nature, such as folding their hands or bowing their heads in prayer. And a school could also regulate what teachers do during a period when they are not teaching by preventing them from reading things that might be spotted by students or saying things that might be overheard.

This Court certainly has never read Garcetti to go that far. While Garcetti permits a public employer to regulate employee speech that is part of the employee's job duties, we warned that a public employer cannot convert private speech into public speech "by creating excessively broad job descriptions."
The 9th Circuit is inviting further review if it continues to interpret Garcetti this way, Alito's statement continues. Its decision can be read to mean coaches must "refrain from any manifestation of religious faith—even when the coach is plainly not on duty," including when he attended games as a fan. The four justices found this "remarkable."
MORE: School district defends firing Christian coach for silent prayer in court
Kennedy still has "live claims" under the free-exercise clause of the First Amendment and Title VII of the Civil Rights Act, but he chose to emphasize the free-speech claim, the statement explains.
This may be because of prior Supreme Court decisions that "drastically cut back" on free-exercise and Title VII protections, the justices say – and they imply Kennedy should challenge them. "In this case, however, we have not been asked to revisit those decisions."
Reason noted that the 9th Circuit's ruling against Kennedy suggested he express his religious beliefs in ways that are not obvious to others as religious: praying in his office, praying "nondemonstratively" with students or praying in private before and after games.
In his request for a rehearing before the full 9th Circuit, Kennedy said the school district was still letting a coach engage in a Buddhist chant at the same spot. The 9th Circuit's ruling does not address this seemingly selective enforcement of school district rules.
Read the four justices' statement.
MORE: Kennedy demands full 9th Circuit rehearing for praying after games
IMAGE: Shutterstock
Like The College Fix on Facebook / Follow us on Twitter