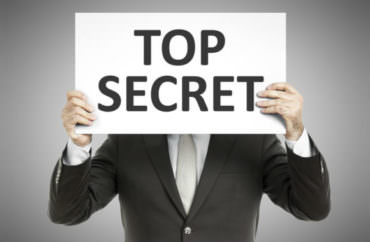 Will it accommodate student demand for 'hate speech' ban?
Cougars are often referred to as ghost animals because of how quiet they are until sneaking up on their prey.
Washington State University is taking a page from its mascot as it secretly discusses potential changes to its student code of conduct, responding to high-profile incidents of students being expelled or suspended without a full adjudication.
A new wrinkle was added to discussions this summer, when protesting students demanded a ban on "hate speech" in the wake of one student's leading participation in the "Unite the Right" rally in Charlottesville.
While the process of updating the code started almost a year ago, the public university said Monday it will announce proposed changes Wednesday.
MORE: Student sit-in demands free tampons, ban on 'hate speech'
A civil-liberties group that recently worked with the school to strengthen its speech protections is sounding a note of caution.
"We have seen reports the faculty is considering implementing new policies in response to student demands being placed upon them," Azhar Majeed, vice president of policy reform at the Foundation for Individual Rights in Education, told The College Fix in a phone interview last week.
"We hope Washington State does not adopt policies on hate speech or other speech protected by the First Amendment," he said.
Full adjudications now mandatory
WSU has given little information to the public thus far on how it plans to update the disciplinary code. Its goals are to improve due process and eliminate bias, but the taxpayer-funded institution has not gone into detail on those aims.
While code changes are being discussed, WSU is working under emergency rules where extreme cases will be handled by state-appointed judges and minor cases handled by the school's conduct board.
That change was made in January in response to a legal ruling in December, according to the school's review timeline.
A state appeals court said "public institutions of higher education" violated Washington law by denying a "full adjudicative process" – including the right to cross-examine witnesses – to students facing expulsion, lengthy suspension or sexual-assault allegations, The Seattle Times reported.
MORE: WSU professors say 'discourses of free speech' hurt 'marginalized students'
While that case involved an older WSU international student who was quickly expelled for sexual relations with a minor who had misrepresented her age, WSU was facing scrutiny at the same time for quick and severe punishment of three football players, all men of color, including Robert Barber (above).
When administration officials briefed the Board of Regents Sept. 21, Vice President of Student Affairs Mary Jo Gonzales refused to "discuss specifics" before code drafts were published, according the Daily Evergreen. She said the new policies could be adjusted upon public feedback.
"Washington State University is in the process of updating its Student Code of Conduct. That work is not yet complete," Philip Wheeler, vice president of marketing and communications, told The Fix in an email Monday.
"We do not have any information to share on the new Code of Conduct process at this time," he continued: "We will be able to discuss the proposed revisions once they are finished."
Adviser for accused students does not excel at advising
The update process started when WSU hired Lyons O'Dowd from nearby Coeur d'Alene, Idaho, last November to review its student code of conduct, following complaints that "racial and ethnic bias" permeated adjudications by the conduct board, the timeline reads.
The law firm did not name any specific incidents of bias in its redacted final report, which WSU released in March. But it cited the ethnic makeup of students arrested from Spring 2014 to November 2016: 50 percent white, 15 percent black and 7.5 percent Hispanic. According to Forbes, 60 percent of enrolled students were white, 3 percent black and 12 percent Hispanic in the 2016-2017 academic year.
Lyons O'Dowd said it did not find evidence of illegal discrimination or bias in the student conduct process. While citing interviews with people who believe bias exists against male student athletes and members of the Greek system, the report gave no specific examples of perceived bias. It noted five football players were arrested in summer 2016 (below).
MORE: WSU president refuses demands to shut down College Republicans
The report did, however, confirm what the appeals court had ruled months earlier: WSU failed to give students sufficient due process.
The law firm said WSU should let students bring an "independent attorney" to "all adjudicative hearings and deliberations." Saying the official student adviser was not properly trained in giving students procedural advice, the report recommends providing advisers who can properly guide students facing suspension or expulsion through the "procedural and substantive aspects of the proceedings."
Like the administration, Lyons O'Dowd did not want to talk. Lawyer Marc Lyons told The Fix in an email "the review was conducted at the request of the WSU Administration and for its use. We don't think it would be appropriate for us to comment on this matter."
WSU President Kirk Schulz (below) assembled a 15-person Student Process Task Force that met regularly from December through April to identify the rights and responsibility of students and ensure students knew them, the school said in May.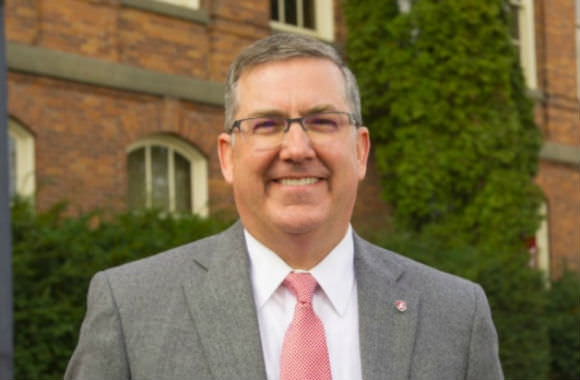 One policy change away from a 'green light'
Just days before the administration told the regents to expect draft code changes soon, the Foundation for Individual Rights in Education updated its speech-code ratings for WSU.
"FIRE had some conversations with Washington State's office of legal counsel following a 2014 mailing in which we warned the university about the speech codes it was maintaining at that time," Majeed, the policy reform official, told The Fix.
"We have had some opportunities to work with the administration in the past to resolve harassment, bias incidents and facility use policy," leading the university to change several speech codes, Majeed said.
Most of WSU's policies now get a "green light" rating from FIRE, meaning they "nominally protect free speech." Majeed declined to speculate on how FIRE would respond if WSU imposed some kind of sanction on hate speech, as student activists are demanding, because FIRE's ratings are based purely on the policy as it is written.
The university is now left with a single "yellow light" policy, meaning it is "ambiguous" and "too easily encourages administrative abuse and arbitrary application." That one pertains to "discrimination, sexual harassment and sexual misconduct," and so far "the university has not been willing to change this policy," Majeed said.
If it revised this policy in line with FIRE's standards, the university would earn an overall green-light rating, he continued, since WSU has no remaining red-light policies, which "clearly and substantially" restrict free speech.
MORE: Public university requires student to censor himself to graduate
IMAGE: Markus Gann/Shutterstock
Like The College Fix on Facebook / Follow us on Twitter