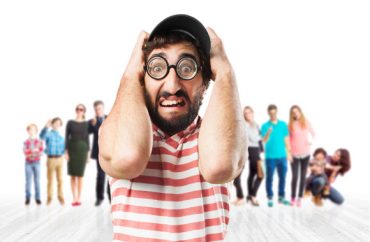 Today's generation of students have never learned how to manage failure. So East Carolina University is going to teach them how.
The school is alarmed at "the spike in demand for counseling services" requested by students in the 2014-2015 academic year, which also featured a "record number of student conduct, Title IX and general Dean of Students cases," The Daily Reflector reports:
The Center for Counseling and Student Development added two new counseling positions last year to accommodate the increased volume and complexity of cases. There has also been increased usage of narcotics, which are often used as a coping mechanism.
Vice Chancellor for Student Affairs Virginia Hardy says children aren't experiencing failure the same way as previous generations, particularly because they see cheery but highly selective versions of their friends' lives through social media:
"There's no real normalization about what success is," she said. "Younger people think success is going from point A to point B without a lot of stuff in between, a straight shot."
The new fall "adulting" program will give students a self-assessment to determine "whether they are easily discouraged by failure, take pride in their accomplishments and have the ability to handle stress and overcome challenges," then offer them "cognitive-affective stress management training":
"What is the self-talk you're having with yourself? Are you beating yourself up because you got a C?" Hardy said. "If you change the self-talk, you can then change the behavior that's exhibited."
They will also participate in "training on mindfulness and relaxation to manage stress and depression."
Lenore Skenazy, a founder of the Free Range Kids movement, suspects that East Carolina students are also psychological wrecks because they have "grown up with almost no unsupervised time":
From "Mommy & Me" music classes on up through travel soccer, they have always had adults on hand to cheer, solve, ferry, console, consult, and, when necessary, call the teacher. Or a lawyer. …

We have been told by the authorities that [children] simply aren't safe, emotionally or physically, without us at their side.
Read the article and Skenazy's take in Reason.
Like The College Fix on Facebook / Follow us on Twitter
IMAGE: Kues/Shutterstock